By the early hours of Friday morning (10 September), Britain should have its first Ukip MP following the near-certain victory of Tory defector Douglas Carswell in the Clacton by-election.
The big parties have resigned themselves to the fact that Nigel Farage's party will finally have put its first fox into the Westminster hen house, as he predicted, and fully expect to see Carswell return to the Commons.
Meanwhile, in Manchester, it is likely Labour will have seen off a Ukip threat and managed to hold on to the Heywood and Middleton seat, but with the insurgents giving them a real scare.
The results will spark the traditional entrails-gazing by the big parties as they attempt to work out exactly what the results mean for their future fortunes and chances of winning the next general election, and how they can deal with Ukip.
And the bare truth is that they will both have been damaged and both will have something to fear from Farage's "people's army".
Not because Ukip is about to storm the barricades and become a significant force in Westminster but because of the damage it can inflict on two establishment parties already struggling to connect with voters.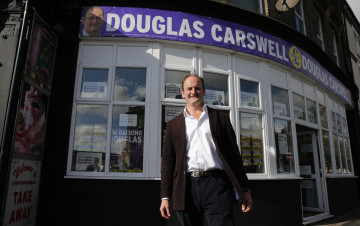 With a general election predicted to be extremely tight, it is not unthinkable that Ukip could muster just enough support to deny Labour or the Tories an outright victory.
That is a real worry for the Conservatives who are are already running with David Cameron's warning: "Go to bed with Nigel Farage and wake up with Ed Miliband".
And it is clearly the Tories who still have the most to lose from any Ukip surge. All the defectors to the party have been Tories and core Ukip messages on Europe and immigration have appealed more to Conservative voters.
And a good victory for Carswell may just encourage others to follow his example, particularly in seats such as Clacton where Ukip are already snapping at the incumbents' heels and there is an elderly, working class, disengaged electorate.
That would be massively damaging for the Tories and the evidence at the moment is that David Cameron might be spared that as the majority of his remaining Ukip-sympathising backbenchers have chosen to stick with him in order to ensure they get the promised EU referendum.
But the prime minister will continue to look over his shoulder as election day approaches and may be forced to offer fresh concessions over his red lines in negotiations with Brussels, for example, to see off other threats.
The glimmer of hope for the Tories will be the obvious fact that Carswell has a huge, loyal local following, and anecdotal evidence suggests support will be as much for him personally rather than Ukip and may not continue at the general election.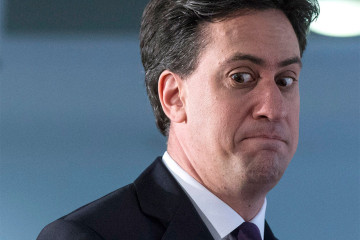 But Labour has also been kicked out of its initially relaxed approach to Ukip with plenty of evidence that Farage's message appeals to former and existing Labour voters who feel abandoned by the current party - the "left behind" as they have been dubbed.
A good Ukip showing in the Manchester seat will increase anxieties over Labour's fragile poll lead and fan the discontent over Miliband's leadership. Losing to Ukip would be a disaster and Miliband would be under pressure to sharpen his message, or even stand down.
But what will most worry Labour is any suggestion that Ukip is doing well enough in seats like this to threaten to defeat them in other more vulnerable constituencies.
That alone could be enough to pile pressure on Miliband to up his game with a more aggressive approach and a bolder programme.
And behind all that there is the deep-rooted, anti-politics sentiment that is widespread and which has been successfully exploited by Farage with his entirely spurious "Mr Average" persona.
Voters want to kick the establishment and have already shown a willingness, in the European election for example, to do just that. Which leaves the huge question to which none of the major parties yet have an answer – will any of this threaten them in next year's general election?
What many still hope and believe is that, like other protest parties and like the Greens and the SDP in the 1980s, Ukip's ambitions to break the mould of British politics will suffer the same fate.