Ukip deletes tweet boasting that leader Henry Bolton left his wife for glamour model
Party's Young Independence remove tweet praising Bolton for "getting amongst the young wing".
Ukip leader confirms split from wife to start relationship with 29-year-old Jo Marney.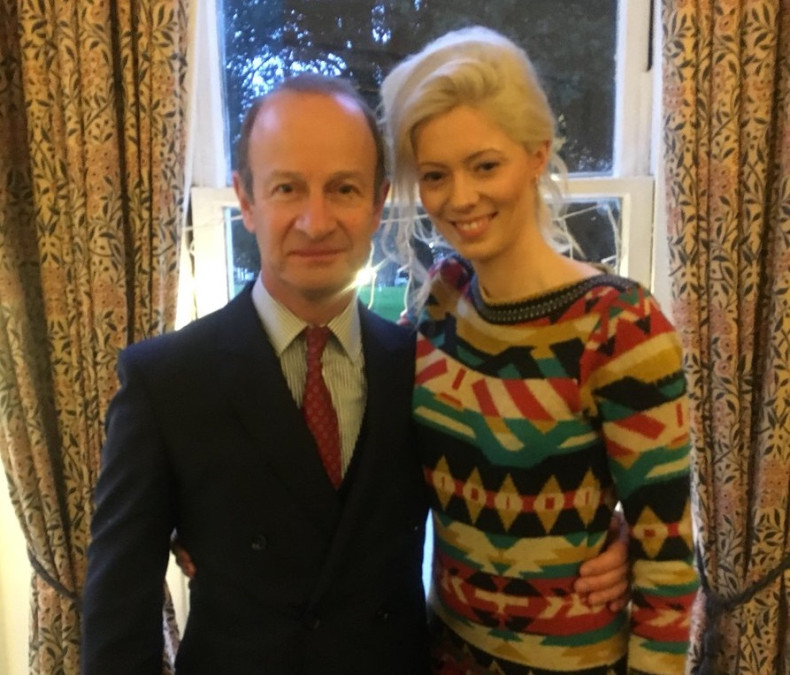 Ukip has deleted a tweet that appeared to praise its Henry Bolton for leaving his wife to move in with a glamour model 25 years his junior.
The tweet, sent by the party's youth wing Young Independence, described how it is "great" to see Bolton "getting amongst the young wing" adding "like and retweet if you're with Henry!!" following news the 54-year-old had split with his wife to be with model Jo Marney.
Using the same account, Ukip's youth wing chairman Nathan Ryding added in response to the news: "As your YI Chairman I can say, so what? It's his private life. People need to unite together behind our great leader."
The party have said they are investigating who sent the tweet, which was later deleted, while apologising for the message.
In a statement, the Young Independence executive council said: "We apologise wholeheartedly for a number of tweets which were sent from the official Young Independence Twitter account in the early hours of this morning. These tweets do not represent the views of the Young Independence Executive Council, nor its members.
"The Tweet was not sent by any member of the Young Independence executive council and we are looking into where the tweet originated. It is likely that a number of former executive council members still had access to the account at the time which these tweets were sent and it is unclear whether these individuals still have access.
"We are working with Ukip to instigate a full investigation into these tweets and who sent them and we will publish and act upon any findings in due course.
"Young Independence is proud to be the youth wing of Ukip under Henry Bolton and we will continue to work hard to promote, support and grow our party."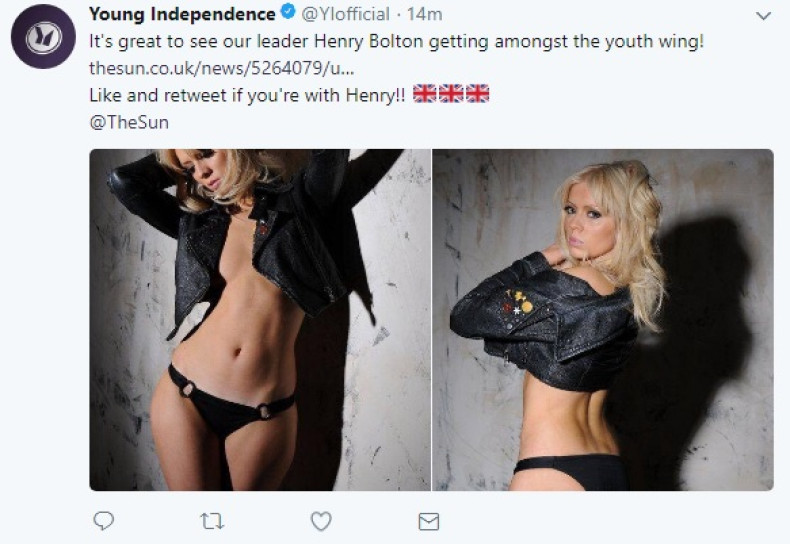 Bolton confirmed the relationship in an email to party members, adding he is confident that it "in no way distracts me or our party from the vital mission we have ahead of us", reported The Sun.
He added: "If you follow me on social media – and hopefully you all do – you will have already seen that recently I have spent time with somebody who has become increasingly important to me. This isn't something that I've hidden.
"Whilst I fully accept that as a national political figure I can expect to be the subject of media attention, I also believe we're all entitled to a certain degree of privacy.
Bolton was elected Ukip's latest leader in September 2017 following the resignation of Paul Nuttall after he failed to win a seat at the June general election.