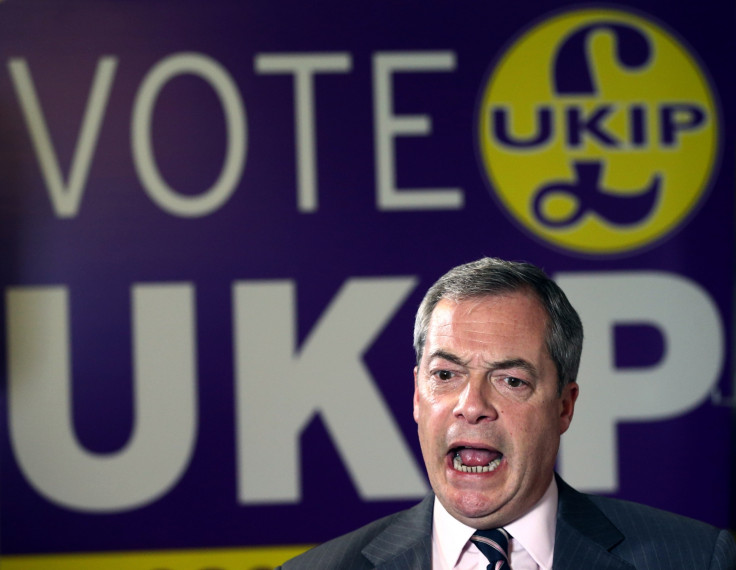 Ukip has gained control of a £1.5m pot of EU funds by creating a new pan-European party, according to Newsnight.
The decision to seek the funding has reportedly divided Ukip members. The money is normally set aside for parties that want to promote European integration, rather than those that would choose to split from Brussels.
Documents seen by the BBC show that Ukip have formed a new pan-European party, the Alliance for Direct Democracy in Europe (ADDE), and secured 21 out of 27 seats at the table.
The EU has given the £1.5m to the ADDE, which means Ukip will be in control of the funds.
Some members of the Eurosceptic party have criticised the move, which was described as jumping aboard the "EU gravy train". Ukip rejected the move in an internal party vote three years ago.
However, Ukip MEP Roger Helmer defended the tactic, saying: "We are going to be criticised by those who say 'you should turn your back on this money, you should take a principled stand and refuse it', but it doesn't make any difference to the taxpayer.
"If we don't take the money, it will not go back to the member state of the taxpayer. It will simply go to those other foundations committed to further European integration. We think that if there are resources available, we want to get them.
"So the question for any Ukip supporter who has a reasonable issue here is - would you rather this money, which is British taxpayers' money, would you rather this money was given to one of the German or other foundations which promote further European integration, or would you rather some of the money goes to us to oppose European integration?
"We are doing it precisely so we can liberate some of that money that would otherwise go to integrationist organisations."