Google has announced its own virtual reality headset. Built for its new Pixel phones and other Android handsets designed for Daydream VR, the Daydream View headset will be available in November for £69.
The most striking difference between Daydream View and the VR headsets we've seen until now is its construction. The headset is made of microfibre and other materials that you'd find in clothing. Google explained that this is all down to practicality: "The VR headset is important to get right. It's something you wear. We saw problems with comfort and that they were pretty hard to use. They all looked the same."
This means that Daydream View is lighter than rival headsets - up to 30% lighter, in fact - and also fits over eyeglasses. "The result is something soft and cosy, and feels great," Google said.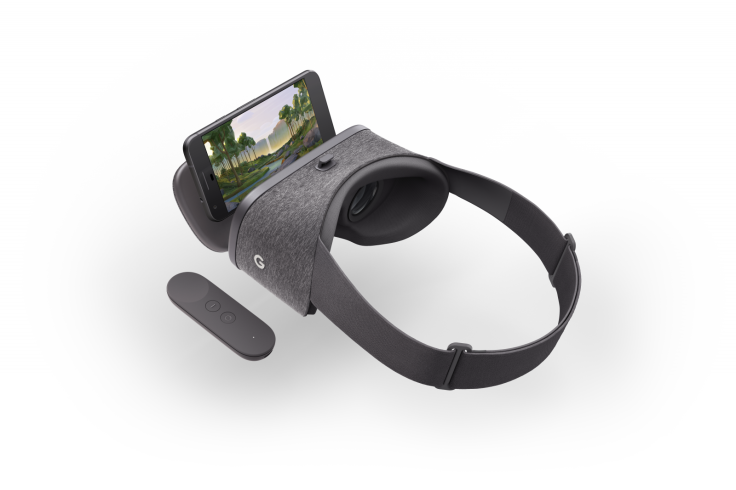 Naturally the power of the headset lies in the smartphone it's being used with, although Google didn't giving specifics regarding how Daydream View compares to rival devices like the Samsung Gear VR, only saying that it has a "nice" field of view, "really accurate" head tracking, and "low latency" with the Pixel phone. Looks like we'll have to wait a little while to find out for ourselves.
The phone is fed into the headset through a hatch on the front. The headset and phone connect to each other wirelessly and use an alignment system to ensure everything syncs up.
Daydream View also comes with a small controller. This sports a clickable touchpad and buttons for navigation, meanwhile inside are movement sensors that detect various inputs such as pointing, swinging and aiming of the controller. These are precise enough to detect drawing and handwriting, according to Google.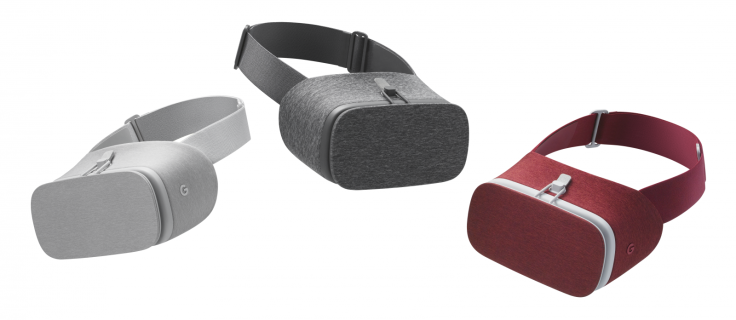 A handy addition is a small pouch inside the headset where you can store the controller, with the idea being that it will keep you from misplacing it. "These little things make the experience so much easier and more seamless," said Google.
Daydream View will support future 'Daydream-ready' phones, and will come in colour options Google calls slate, snow and crimson.
In terms of content, Harry Potter fans will be pleased to hear that Google is working with Warner Brothers to include an exclusive VR experience based on JK Rowling's Fantastic Beasts and Where to Find Them. The experience puts you in the shoes of a wizard, with the View controller acting as a wand which you can use to levitate objects and cast spells.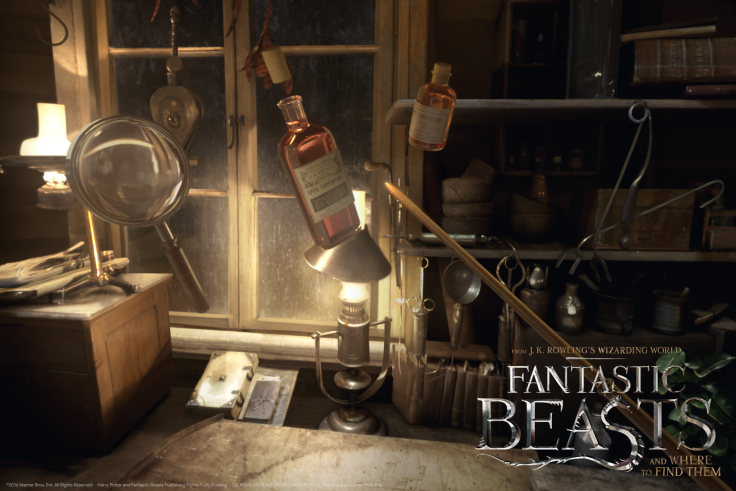 Gunjack 2, from the makers of Oculus Rift space shooter Eve Valkyrie, will be available on Daydream too, meanwhile Netflix, HBO and Hulu are all bringing their content libraries to the platform.
The New York Times will bring its own series of 360-degree documentaries to Daydream View, and Google says over 50 partners will be launching apps and games for the ecosystem before the end of 2016, with "hundreds more" on the way. A "best of Google" app suite including Google Play movies, Photos Google Maps Street View and YouTube will be included on Daydream by default.
In December, Google will release a developer kit for third-parties to create their own apps and experiences for the Daydream platform.