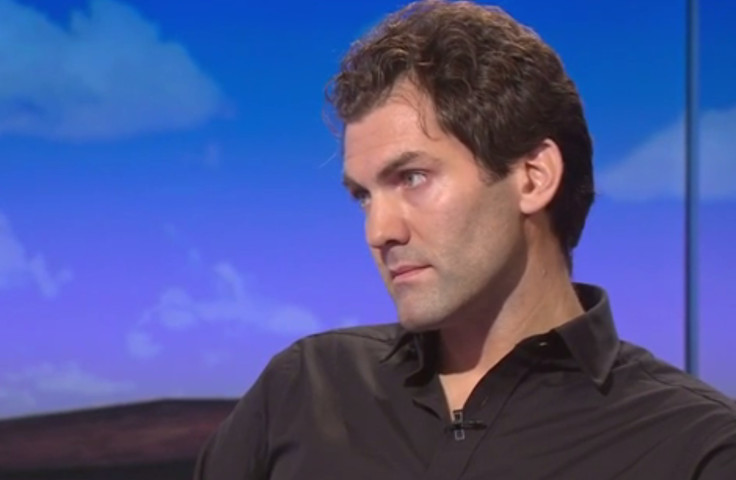 The latest Ukip leadership election has turned surreal, with one candidate being forced to apologise on live TV for falsely claiming a "gay donkey" attempted to rape his horse.
Former soldier John Rees-Evans was also grilled by the BBC's Daily Politics host Jo Coburn over a report he carried a gun into an IKEA store in Bulgaria.
"I was trained by the British Army to operate weapons and it's a waste of taxpayer money if I don't maintain those skills," he said, after describing the story as an "embellishment".
Rees-Evans, who won 13.8% of the vote in the Cardiff South and Penarth seat at the general election, played down his 2014 horse story as "playful banter".
"The fact is I'm not a politician," he said. "This was playful banter with a mischievous activist. I'm sorry if I offended anyone."
Rees-Evans is the eighth candidate to declare a bid to succeed Nigel Farage after Diane James quit the job following just 18 days in the role.
"Ukip is a party of fighters, what I'm proposing to do is direct all that aggression towards the enemy," he said.
Ukip's National Executive Committee (NEC) have set a nominations deadline of midday on 31 October. The governing body said a new leader will be in place by 28 November.
Prospective candidates will need 75 signatures from at least 10 branches to be eligible and need to pay a deposit of £5,000 ($6,122). Ballots will be sent to Ukip members "shortly after" 11 November.
The latest opinion poll from Ipsos MORI, of more than 1,000 people between 14 and 17 October, put Ukip on 6%. The party came fifth behind the Greens in the Witney and West Oxfordshire by-election last week.
Confirmed Ukip leadership candidates
Paul Nuttall (former deputy leader)
Suzanne Evans (former deputy chairman)
Raheem Kassam (former Nigel Farage aide)
Peter Whittle (London Assembly member)
Bill Etheridge (West Midlands MEP)
David Kurten (London Assembly member)
Andrew Beadle (Former parliamentary candidate)
John Rees-Evans (Former parliamentary candidate)