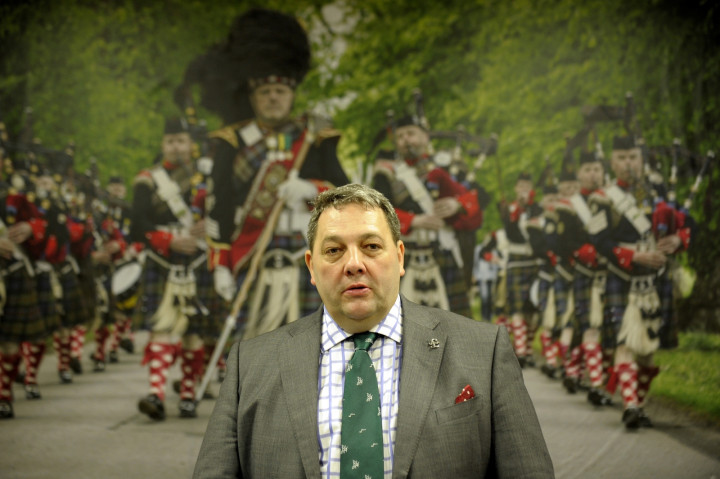 A gay Ukip Member of the European Parliament (MEP) has ignited a controversy by condemning same-sex marriage as being for "queens who want to dress up in a bridal frock."
David Coburn claimed gay marriage tarnished the traditional religious institution by making a "mockery" of it.
He implied same-sex couples failed to understand the true nature and meaning of marriage and only want to "dance up the aisle to the Village People."
Gay activists have criticised Coburn's comments as "incredibly offensive." The Ukip MEP is the only representative of Nigel Farage's anti-EU party in Scotland.
Gay marriage legislation was controversially introduced by David Cameron in 2013 and commenced in early 2014. Cameron is now feeling the heat from Ukip ahead of next year's general election.
Huffington Post reported Coburn's broadside against the law:
"What you're doing with the gay marriage issue is you're rubbing people's noses in the dirt," said Coburn.
"But when you go across the road to pick a fight with someone of faith, that's not got anything to do with it, that's the equality Nazis trying to give Christianity a jolly good kicking. You know it, I know it, we all know it - it's false b******s, the lot of it."
Political rival, Marco Biagi - of the Scottish National Party and Member of the Scottish Parliament - hit back: "It is incredibly offensive comments like these which go some way to showing why the latest poll has support for Ukip at just 2% in ­Scotland - and confirms why it is so dangerous for the Westminster parties to lurch to the right in order to pander to Ukip's extreme agenda."
This is not the first time Coburn has picked a fight with gay marriage. Earlier this year, he accused reformers of trying to "pick a fight" with people of faith. Ukip officially opposes gay marriage.