After Ukip was wiped out the in the general election earlier this year, the party is today (29 September) set to announce its next leader.
Whoever wins will be the fourth to lead the party in just over a year. Despite the recent chaos, officials have warned that if the bookies' favourite to succeed Paul Nuttall is elected, Ukip may be plunged into a new crisis.
Hotly tipped is Anne-Marie Waters, who faced a battle to get her name onto the ballot.
But her predicted victory has sparked reports that former party leader, Nigel Farage, could be poised to form his own party
Waters has been a controversial candidate with her strong anti-Islam views a consternation amongst Ukip members.
She founded the political activist group, Sharia Watch UK, and Pegida UK, a spin-off of the German group formed to speak up against the Islamisation of Europe.
But one former Ukip official has spoken out about the future of the party.
Steven Woolfe is an Independent MEP and was once a Ukip leadership hopeful before quitting in 2016.
Almost a year ago, Woolfe spent three nights in hospital after a he and fellow MEP Mike Hookem were engaged in a row in October 2016.
He accused Hookem as inflicting a "blow" to his face, while Hookem denied this but admitted a "scuffle."
Speaking to IBTimes UK, Woolfe described the past year for Ukip as "chaotic and disastrous" and said that the public had "lost trust" with the party.
But Woolfe issued a stark warning ahead of the likely election of Waters as the new leader of the party.
He said: "If she wins, you will see an immediate disintegration of Ukip which will probably lead to resignations of elected members of the party."
Woolfe went on to say that a Waters lead Ukip would be the "final nail in the coffin" for the party which has "nosedived" in recent months.
But the fortunes of the party were partially to blame because of the former leader, Nigel Farage.
The MEP said that Farage was part of the problem because he "left too soon" without any suitable leadership transition.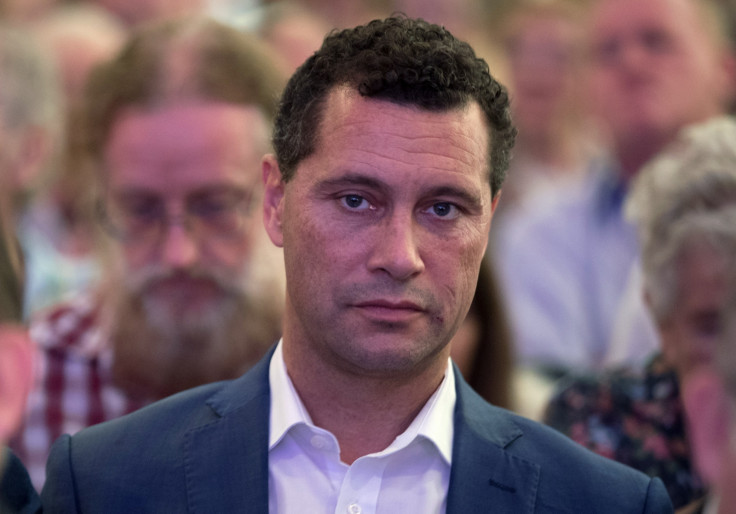 In the wake of the 2015 general election, Nigel Farage resigned and then unresigned. A year later after the EU referendum, Farage resigned again sparking a leadership election which resulted in Diane James being voted as the new leader.
James suddenly resigned just days later forcing Farage to step back into the breach while a new leader was elected.
In November 2016, Paul Nuttall took over at the top of the party but after the party's vote was decimated at the 2017 general election, he too resigned.
Speaking to the Daily Telegraph, one Ukip MEP warned against Marie-Waters' victory, saying that he would "consider quitting" if she was to be elected.
He said: "My view of Anne-Marie Waters is that she is too hostile and aggressive towards Islam. It's not appropriate in a modern-day political party to have a leader like that.
"It's not what I want to be part of. It would be the death of the Ukip I believe in. I saw Ukip as a party of libertarian values."
Full list of Ukip leadership candidates: