A leadership candidate for the UK Independence Party (Ukip) has been hit with widespread criticism after touting a controversial political policy which would see British Indians and dual nationals currently living in Britain paid thousands of pounds to leave the country.
John Rees-Evans, 39, said during a party meeting in Greater Manchester this week (15 August) that he would attempt to slash "unnecessary population" by introducing a "fast-track" scheme which would give citizens £9,000 plus healthcare to "return to their country of origin".
"We would reduce the cost of living in this country and we'd incentivise people who are not doing particularly well in this country to leave and return to their country where they can create a thriving business and improve our lives here in Britain," he said.
Rees-Evans said he would slash the foreign aid budget from £13.3bn to £1bn to help fund the programme. The Daily Mirror first reported his comments.
"Local corner shops are going out of business," he claimed during the meeting.
"We've got a lot of talented people [...] in our country who know how to run businesses who'd be perfectly capable of establishing trading relationships in their country of origin."
Rees-Evans is one of 11 candidates vying for the position of leader of the right wing political party and is most well-known for once claiming a gay donkey had tried to rape his pet horse.
During the party event, he said the policy would be open to applicants of any race, religion and gender. He said: "It's not going to be draconian, it's not going to be fascist. I'm not interested in using eugenics or any evil things like that."
Needless to say, not many politicians agreed. Peter Whittle, the current Ukip deputy leader – and frontrunner for the position – tweeted to say the policy was "entirely wrong".
Rival candidate Jane Collins said she believed the idea had some "very worrying undertones. I want British residents who run businesses to stay here and run a business here and employ people. For millions of people this is their home."
Liberal Democrat MP Tom Brake, quoted in The Guardian, referenced the recent spike in violent neo-Nazi clashes in America. "At a time when far-right nationalism is on the rise in the US, we need to make absolutely clear that this toxic brand of politics has no place in Britain," he said.
"This is implicitly telling dual-nationals, who have made Britain their home, that they're not welcome and should be encouraged to leave the country," he added.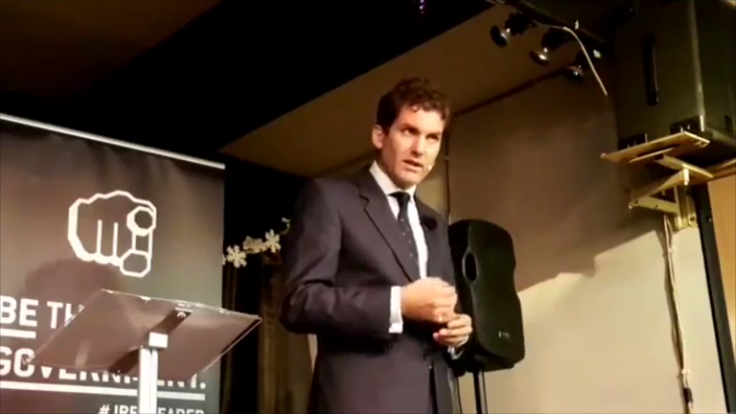 For his part, Rees-Evans appeared unrepentant. On his Facebook page, he later reiterated in vivid detail how he believed the policy would take shape. He openly attacked the Daily Mirror's reporting by saying it had "shadowy links" to Labour organisations and suggested that Ukip should create its own "Ukip Media".
In one lengthy spiel, he wrote: "I am being accused of wanting to send people of a particular country, or countries, abroad. This is absolutely not the case.
"The net effect would be a reduction in Britain's population of up to several hundred thousand persons annually, as well as forging prolific and valuable import-free trading relationships that will create jobs in the exporting country, while reducing the cost of living to British residents.
Ukip members will be able to vote for the new party leader from 1 September and the winner will be announced at its annual conference on 29-30 September.