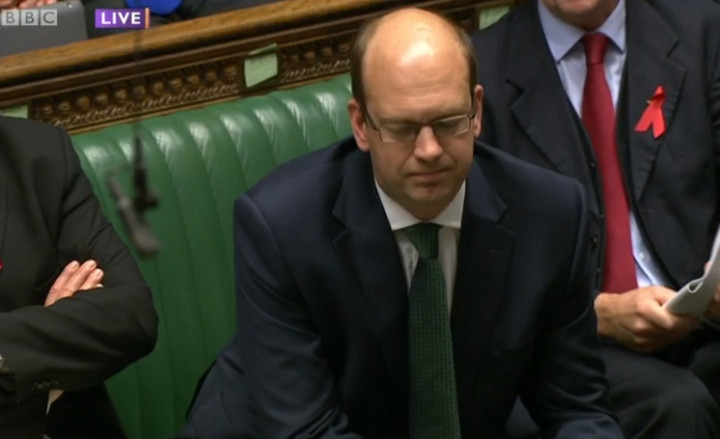 Mark Reckless was roundly jeered as he made his first appearance at Prime Minister's Questions since winning the Rochester and Strood by-election for Ukip.
The jeers rained down from all parts of the House of Commons chamber, so much so the Tory defector needed three attempts to be heard, and ended up repeatedly saying "I am grateful to the Prime Minister."
Speaker John Bercow finally managed to silence the House so the Ukip MP was able to finish his sentence, which turned out to be a dig at Cameron.
"I'm grateful to the Prime Minister for spending so much time in Rochester and Strood," he quipped, in reference to Cameron's multiple visits to the Kent seat during the Conservatives' doomed bid to hold the constituency, earlier this month.
It turned out Reckless only wanted to know if the PM agreed with a local health boss that the NHS was in need of a period of "patience and stability".
The question may have been a bid by Reckless to de-toxify Ukip's image on the health service, after footage emerged of leader Nigel Farage advocating an insurance-based system to replace the "free at the point of use" principle.
In reply, Cameron talked up increases in numbers of doctors and nurses, before moving swiftly on to his main point: bashing the traitorous Reckless.
"The only thing I fail to understand is why he's decided to join a party which doesn't believe in the NHS and wants to break it up," he said.