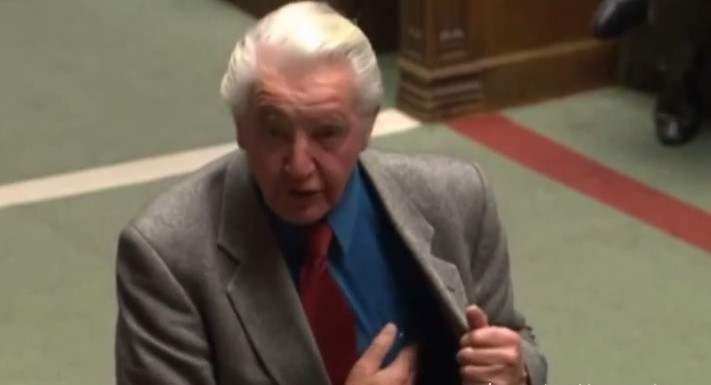 Veteran Labour MP Dennis Skinner launched a scathing attack on newly-elected Ukip MP Mark Reckless during a commons debate on the NHS just moments after he was sworn in.
During his speech in front of MPs, the 'Beast of Bolsover' turned to Reckless and his fellow Ukip defector Douglas Carswell to lambast them both about their views on foreigners working in the UK.
Reckless, who recently won the by-election in Rochester, was criticised after suggesting European Union migrants should be deported from Britain "after a fixed period" if the UK leaves the EU.
Speaking in front of a Commons packed with Labour MPs, Skinner listed off the nationalities of all the people who played a part in his heart bypass surgery in 2003.
He said: "We dragged the National Health Service in 1997 to 2010 from the depths of degradation that the Tories left it in and hoisted it back to the pinnacles of achievements.
"I've got a United Nations heart bypass to prove it, and it was done by a Syrian cardiologist, a Malaysian surgeon, a Dutch doctor, a Nigerian registrar, and these two people here talk about sending them back from whence they came.
"And if they did that in the hospitals in London, half of London would be dead in six months. That's the facts about Ukip as well."
Reckless sat in the commons debate for the first time as an elected Ukip MP after securing 42% of the vote in the Kent constituency.