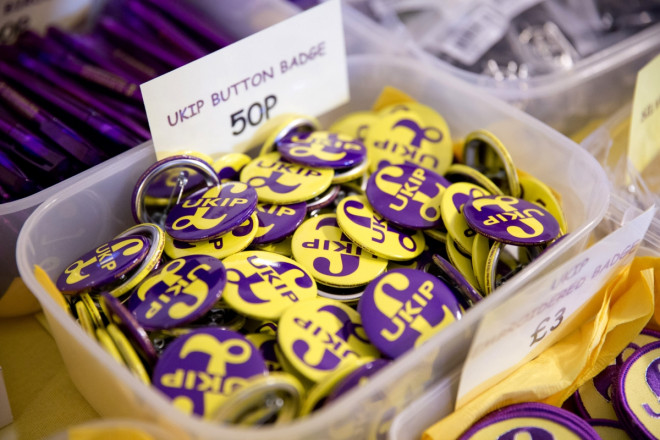 A would-be Ukip politician defended calling homosexuals "abnormal" and called on gays to stop "ramming it down my throat."
Douglas Denny, 66, was called out for "unacceptable" comments he made on a web forum for members of Nigel Farage's anti-EU party.
Ukip members were discussing sodomy when Denny posted his own view on the matter.
The prospective Portsmouth City Council politician insisted his objection was rooted only in the semantics of the word 'normal' – and not that he personally objected to homosexuality.
Denny claimed that being a minority sexuality meant homosexuals were by defintion abnormal, telling The News: "There was a story in the Sunday Mirror castigating Ukip for being racist and homophobic and all this stuff.
"There was a discussion on a forum open only to Ukip members about homosexuality and in particular the use of the word 'sodomite.'
"'I wish that they wouldn't try to keep ramming it down my throat that they are normal in their sexual practices.
"I believe homosexuals have a perfect right to live their lives and wander around like everyone else and do not deserve any discrimination because of their sexuality."
Denny is hoping to unseat a Tory incumbent at council elections next month.
A rival politician said it was "astounding" he would stand following his remarks about gays. Cllr Margaret Foster said: "I'm absolutely dumbstruck that they would let anybody stand in the elections with that attitude."
Ukip has faced controversy over its members' views on homosexuality before. Recently, a councillor claimed gay marriage was to blame for flooding which hit parts of the country.