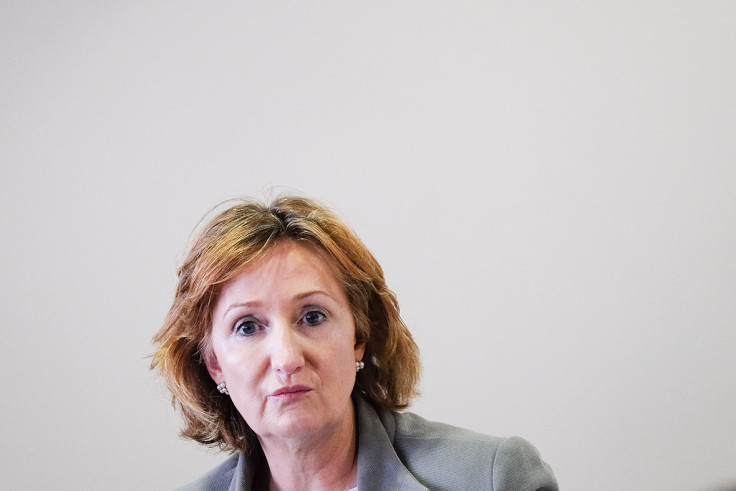 Ukip have scrapped Suzanne Evans and Neil Hamilton as co-deputy chairmen of the Eurosceptic party, with just months to go before the May elections and the EU referendum. The move will see two MEPs – William Dartmouth and Diane James – take over the top positions.
A Ukip source told IBTimes UK the decision was intended to "marshal resources as best we can" ahead of the elections and Nigel Farage stressed spokesmen "need to be free to comment and campaign on the main issues".
"Accordingly I have made some changes to our structure today," the Ukip leader added. "Both of our deputy chairs are candidates in the upcoming elections and this will limit any role they can play in the national referendum campaign."
Evans, who is a London Assembly candidate and is working on the party's manifesto for the capital, revealed she was "disappointed" by the news.
"I felt I was doing a good job and helping to broaden the party's appeal both in relation to the EU referendum and the upcoming electoral challenges of 5 May and beyond," she said in a statement.
"I'd like to say a huge 'thank you' for all the many messages of support I've had from Ukip members already today, but I certainly have no intention of being drawn into any disharmony.
"I of course accept that it is entirely within any party leader's authority to choose and to change their own top team.
"I'm looking forward to playing a full role as a candidate in the Ukip election campaign in London this spring, having been ranked third on the list by the party's selection process."
The announcement comes after Evans told IBTimes UK she would be sticking with Vote Leave after Ukip's national executive decided to back a rival Eurosceptic group, Grassroots Out (GO), for the Electoral Commission's Brexit campaign designation.
The groups are competing for a maximum spending limit of £7m ($9.7m) and £600,000 of taxpayers' money from the watchdog. Evans won plaudits for her role in authoring Ukip's general election manifesto and remains the bookies' favourite to succeed Farage as the party's next leader.
Hamilton, a former Conservative MP, is standing to become an Assembly Member (AM) in Wales' devolved legislature. The 66-year-old will fight for the Carmarthen East and Dinefwr seat at the May elections.
But his selection triggered "cronyism" claims from former Ukip Councillor Kevin Mahoney, who was later removed from the party's AM selection list.