Ukip Rockets to 13 Point Lead in Vital Rochester By-election as Tory Campaign Backfires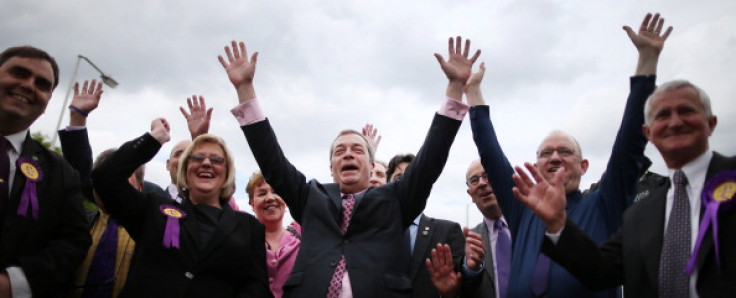 A new poll suggesting Ukip is heading for a stunning victory in the vital Rochester by-election has confirmed the worst Tory fears that they are powerless to stop Nigel Farage's bandwagon and their tactics are backfiring.
The ComRes survey, commissioned by Ukip, has put the party on 43%, its highest ever showing in the constituency and an apparently unassailable 13% ahead of the Tories.
The poll also shows the Tories's decision to carpet-bomb the seat with ministers and MPs had badly backfired, with 66% claiming it looks "desperate".
The result, particularly if repeated in future polls, suggests Cameron is heading for what could be a terminal defeat. Losing to defector Mark Reckless would be on an entirely different scale to the defeat at the hands of former Tory, Douglas Carswell, in Clacton.
It would spark real panic in Tory ranks with questions over the prime minister's leadership and demands for ever-tougher Eurosceptic policies to match Ukip. It could even spark further defections from Tories thinking their electoral prospects would be boosted if they joined Ukip.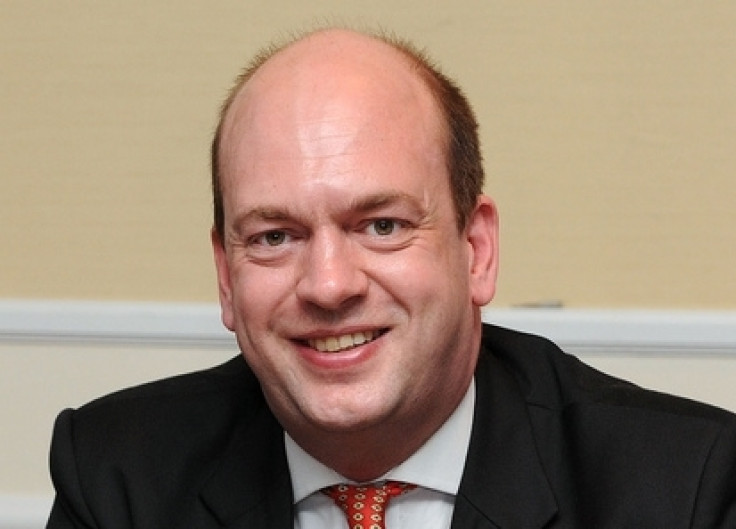 Mark Reckless defected from Tory party
Wikipedia
But it would also be clear evidence that the prime minister's attempts to harden his line on the EU had failed to impress voters and that would infuriate those of his own MPs who have warned him against trying to "out-Ukip Ukip".
A further complication for the Tories has come in a separate poll by Ipsos MORI showing support for Britain's membership of the EU has actually increased and is now standing at a 23-year high of 56%.
It appears the more support for Ukip has grown, the more minds have been focused on the issue, not traditionally a priority for voters, and a quiet, pro-European sentiment has grown.
That may be bad news for Farage but neither is it the good news it might have been for Cameron as he is increasingly being viewed as moving ever deeper into Eurosceptic territory.
Even the small glimmer of hope for the Tories, that 62% said they were using the Rochester poll as a good opportunity to show how unhappy they are with the government, is double-edged.
While it suggests Ukip is mopping up protest votes which may return to the Conservatives at the general election, it also indicates there is little hope that their candidate can win over Labour supporters in the by-election to stop Ukip.
The latest surveys come as the prime minister is attending an EU summit in Brussels where the incoming Commission President Jean-Claude Juncker, the man Cameron attempted to stop getting the job, has insisted the fundamental principle of freedom of movement is non-negotiable.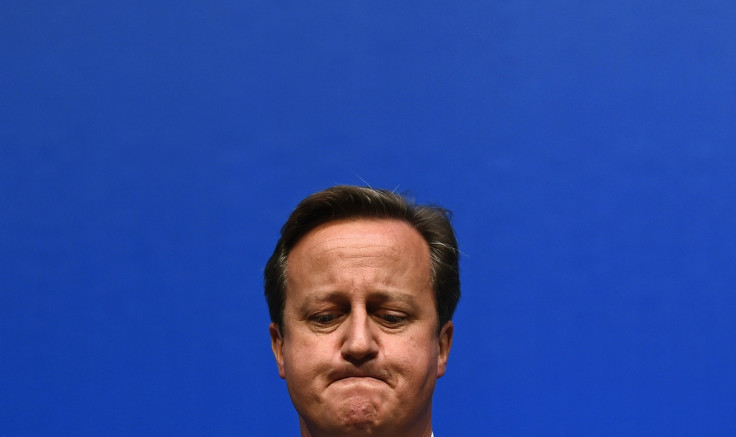 Cameron's leadership could be threatened
Reuters
And that will only add to Ukip's attack-line that Cameron will never be able to deliver on his promises to curb immigration and the only option is withdrawal from the EU.
The Rochester and Strood contest has become one of the most important by-elections of recent times and, with Ukip apparently destroying all preconceptions, it could mark the start of a genuine new realignment of British politics.
So far the big two parties have been clinging to the hope that, with the collapse of the Liberal Democrats (3% in the latest survey) Ukip has merely become the latest party of protest; able to pull off by-election sensations but unable to translate that into general election success.
And that must still be a real probability. Not only do voters behave very differently when they are choosing a government, but the electoral arithmetic makes it very difficult for any small party to make a breakthrough in the Commons. And this may be a rogue poll.
However Nigel Farage has consistently confounded all his critics and, at a time when trust in "establishment" politics has crumbled, it is impossible to be confident that any of those old certainties still apply.
© Copyright IBTimes 2023. All rights reserved.