Ukip's Paul Nuttall admits claims 'close personal friends' of his died at Hillsborough are false
Party leader blames junior press officer for claims on his website which he was later forced to deny.
Ukip leader Paul Nuttall has admitted a claim of his that some "close personal friends" died in the 1989 Hillsborough disaster are not true.
Speaking on Merseyside's Radio City News, Nuttall said he "doesn't know" who had written claims on his website that friends of his were among the 96 people who died in tragedy.
Nuttall added: "I haven't lost a close personal friend. I lost someone who I know. That's not from me. I'm sorry. I haven't lost anyone who is a close personal friend. It was people I knew through football. That is something I haven't put out. It is wrong."
However, at the time of publication, there remains blog post from August 2011 on Nuttall's website which repeats the claims that "close personal friends" died at Hillsborough. A similar claim also appears as a quote to the BBC in August 2011.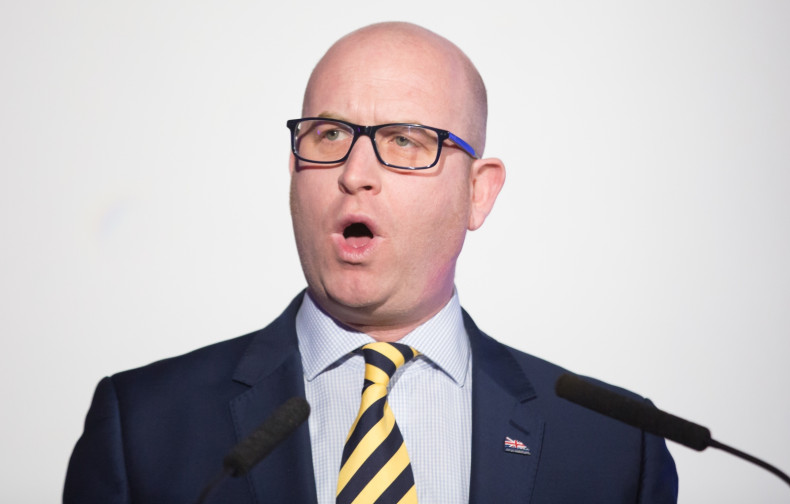 A spokesperson for the Ukip candidate in the upcoming Stoke-on-Trent by-election told IBTimes UK a junior press officer at the time was responsible for the claims about him having close friends who died at Hillsborough which was not seen by Nuttall prior to it being published.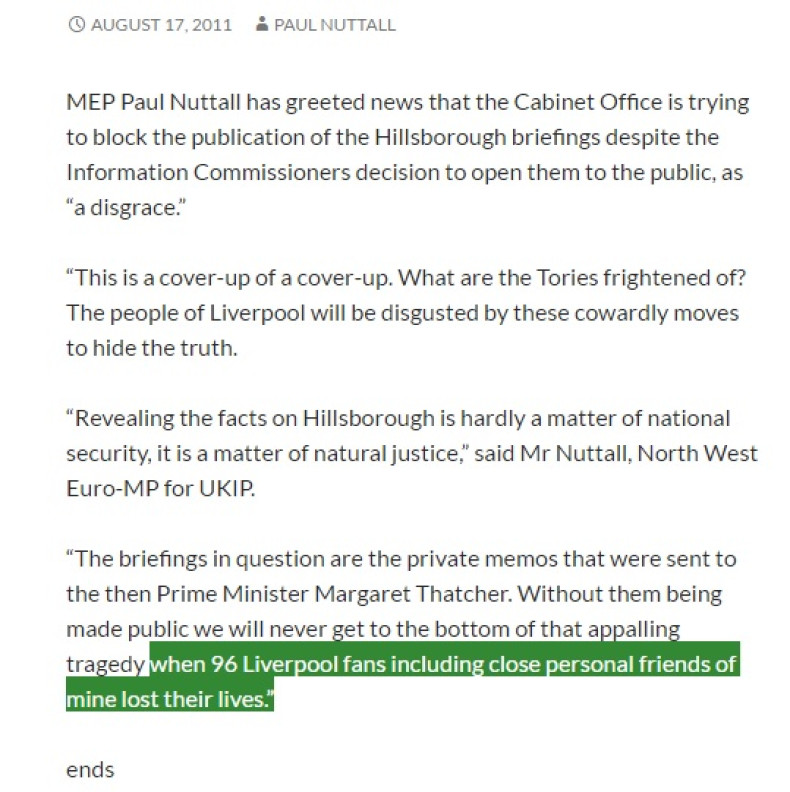 During the interview, he reiterated that he was present at Leppings Lane at the time of the crush. He added: "I want to make it perfectly clear. I was there on that day. I've got witnesses who will stand up in court and back me 100%. It's cruel and nasty and it's making out my family are lying as well. Which isn't fair or right".
A total of 96 Liverpool fans died during a crush in the terraces during the FA Cup semi-final between Liverpool and Nottingham Forest on 15 April 1989.