Ukip leader Paul Nuttall will contest the Stoke-on-Trent Central by-election on 23 February, the party has confirmed.
The by-election was triggered by the resignation of Labour MP Tristram Hunt, who is set to become the director of London's Victoria & Albert Museum.
Another by-election will be held in Copeland, Cumbria on the same day, as Hunt's fellow Labour MP, Jamie Reed quit after 12 years to take up a position at the Sellafield nuclear plant.
Nuttall is hoping to win a seat in the House of Commons alongside his Ukip colleague, Douglas Carswell.
Labour will pick its candidate on Wednesday (25 January).
The by-election is significant as it will gauge support for the Eurosceptic party post-Nigel Farage, as well as support for Jeremy Corbyn's leadership of the Opposition in what has traditionally been a stronghold for the party. Labour has held the constituency since its creation in 1950.
However, the party has seen declining support in its core areas. Over the years Labour's majority in Stoke Central has dwindled from 20,000 in the 1997 general election to about 5,000 in 2015. UKIP came second to Labour in the last general election with 7,041 votes to Hunt's 12,220.
Following Nuttall's confirmation as a contender, he tweeted: "I am proud to be selected as the UKIP candidate for the Stoke on Trent central by-election."
The ballot will be a test for Labour after 69% of voters in Stoke-on-Trent opted to leave the EU in the 23 June referendum, despite Labour's official position backing Remain.
Nuttall's selection to fight for the seat comes after a closed hustings in Stoke on Friday (20 January) evening.
Labour has chosen former doctor, Gillian Troughton to contest the seat in Copeland.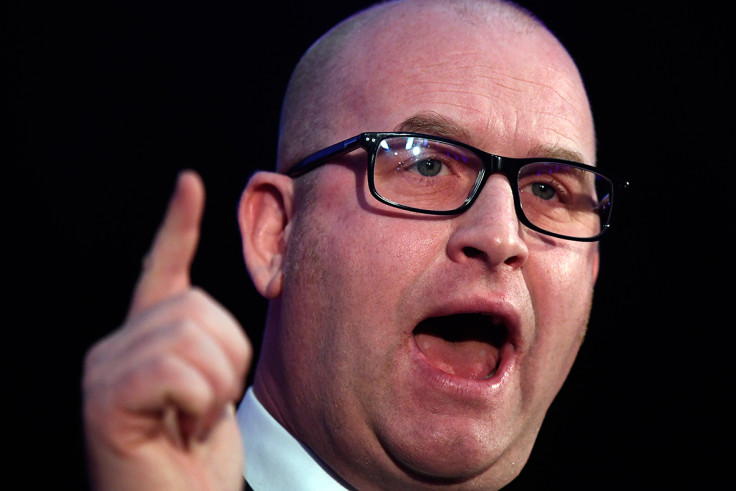 Nuttall, a former history lecturer, became the head of Ukip in November 2016 after Diane James quit after just 18 days.
James claimed that she did not have "sufficient authority" to implement the changes to the party that she believed was necessary.