In his first move as president of the US, Donald Trump has started the process of wiping away the legacy of Barack Obama.
Shortly after being sworn in as the country's 45th president, Trump signed a one-page executive order to initiate the process of unravelling the Affordable Care Act (ACA), which has become known as Obamacare.
The move is seen to be more symbolic than a clear plan of which parts of the health care law Trump plans on repealing.
However, its broad language gave federal agencies wide scope to take whatever measures they deem necessary to dismantle the ACA, before Congress can take action to repeal Obamacare.
As neither Trump nor Republicans on Capitol Hill have devised a replacement for the law or have detailed how it will be changed, any action against could be very unlikely in the immediate term.
"In the meantime," the order said, reported the New York Times, "pending such repeal, it is imperative for the executive branch to ensure that the law is being efficiently implemented, take all actions consistent with law to minimize the unwarranted economic and regulatory burdens of the act, and prepare to afford the states more flexibility and control to create a more free and open health care market."
Repealing major portions of ACA without a replacement plan could lead to at least 18 million people losing their health insurance, a new report from the non-partisan Congressional Budget Office has revealed.
"Eliminating the mandate penalties and the subsidies while retaining the market reforms would destabilise the non-group market, and the effect would worsen over time," its report said.
Obama spent six years of his two-term presidency implementing the ACA. It is widely seen as his biggest achievement but has also drawn some of his most severe criticism.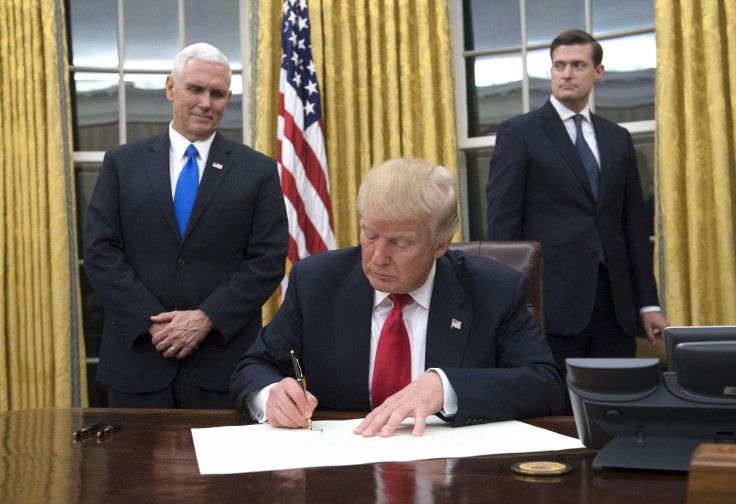 Trump signed the executive order to repeal the act as he launched a six-point agenda for his priorities in the White House.
The new policies, which are featured on the revised White House website, include the America First Energy Plan, the America First Foreign Policy and a Making Our Military Strong Again plan.
But the Trump administration has drawn criticism for not including references to climate change and LGBT rights on the new website.
When a new US president is inaugurated, federal websites – such as the White House website – of the previous administration's policies are archived, and new websites replace them.