Ukraine: 100 Troops Dead After Russians Open Fire on Putin's Humanitarian Corridor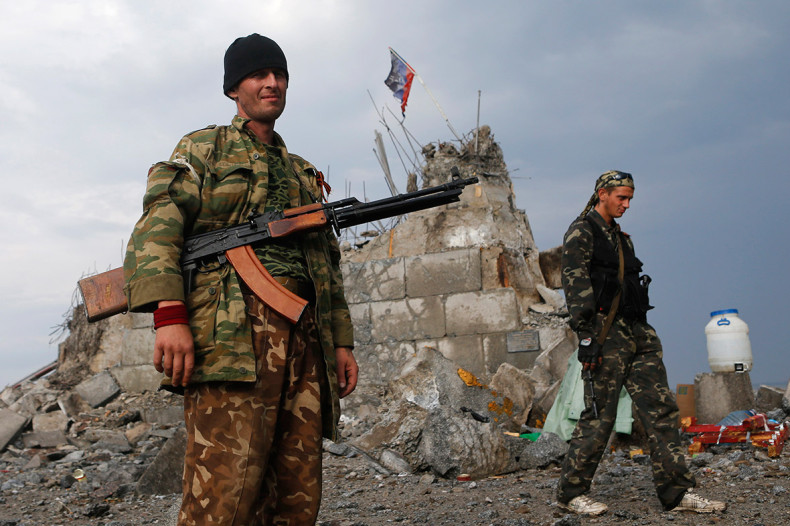 A hundred Ukrainian troops have been killed after Russian troops opened fire on the humanitarian corridor championed by Vladimir Putin last week.
A further 85 troops were wounded after the bombardment by Russian artillery near the city of Illovaisk. Many have lost legs and arms in the explosions.
"There are very deeply wounded people. Guys say that they were going through the humanitarian corridor, but they got shot by Russians and their mercenaries" says Iryna Geraschenko, a spokesman for Ukraine's President Petro Poroshenko.
It is thought that the Ukrainian troops belonged to the 28th, 39th, 40th and 51st brigades.
To ease the pressure on the doctors in Illovaisk, many of the wounded troops will now be conveyed to Kiev's military hospital, according to Ukrainian activist Arsenij Finberg - who made a plea for volunteers via Facebook.
The humanitarian corridor was set up at the insistence of Putin, who urged the rebels fighting in the Donbass to allow the trapped Ukrainian troops to escape.
"I call on the rebel forces to open a humanitarian corridor for the Ukrainian troops who are surrounded, so as to avoid unnecessary casualties and to give them the opportunity to withdraw from the zone of operations," Putin said in a statement published by the Kremlin on Friday.
Elsewhere, Russian Foreign Minister Sergei Lavrov has told a meeting in the Belarus capital, Minsk, that an "immediate ceasefire" is Russia's priority and in the interest of both sides.
Ukrainian forces have also withdrawn from Luhansk airport in the restive eastern region after firefights with pro-Russian separatists.
The massing of thousands of Russian troops on Ukraine's border and reports of Russian incursions into Ukraine have put a spotlight on Moscow's intentions in the post-Soviet states bordering the member states of the Nato military alliance.
UN agencies estimate that more than 2,000 people have been killed in the fighting between pro-Russian separatists and the Ukrainian military since April.