Ukraine: Broken and Divided, But Options Remain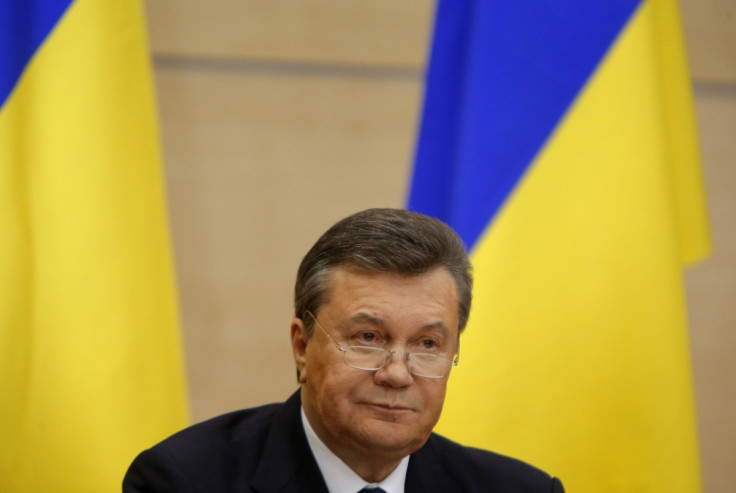 On 23 February 2014, Russia's Sochi Winter Olympics Medal Tally was first with a total of 13 Gold, 11 Silver and nine Bronze, with Norway coming second and Canada third in the medal table. Russia's neighbour and close ally, Belarus, won a very respectable five Gold. Russia can take much satisfaction in staging a very successful Games.
Ukraine, Russia's southern neighbour, won its only Gold medal on 21 February in the Women's Biathlon Relay, the country's first victory since the 1994 Winter Olympics. Some team members however, including both athletes and coaches, did withdraw from the Winter Olympics to return home.
The Ukrainian athletes' consternation is understandable. After protesters in Kiev attacked the police with Molotov cocktails on 18 February, the police responded with stun grenades and water cannons. Back came even greater volumes of stones, cocktails and according to some sources, hunting rifle bullets from the protesters.
Chaos soon turned to pitched battles between the police and other security forces and the demonstrators. Russia's Pravda on 20 February, reported that a sniper who had taken up a position on the roof of the Conservatory in Kyiv had shot and injured 20 law enforcement officers.
This escalation led to Interior Minister Vitaly Zakharchenko issuing orders for combat weapons to be used by the anti-terrorist units of the Security Services. Figures, although hard to verify, indicate that by the time Ukraine struck Gold, 70 protesters were dead and hundreds wounded and this total would not be the final.
Many of these victims, who charged police lines often with just stones and protected by shields, were shot with deliberation and precision in the head, chest and groin by members of the feared "Berkut" units of the Security Forces.
Thirteen police were also killed and the Government reported that 67 others had been "captured by radical demonstrators".
Meanwhile, by way of a complete contrast to events centred in Kiev, a very sang-froid President Putin was most visibly enjoying "his" and Russia's first Winter Olympics, which is estimated to have cost £30 billion.
One irksome event to make the headlines was on 20 February when the all-girl pop group Pussy Riot, insisted on demonstrating against Russia's President by attempting to sing their latest release Putin Will Teach You To Love The Motherland.
Not amused, the young ladies were set upon by a group of Cossacks, part of the local security forces, and literally "beaten off". (It has been reported that the Cossack using the horsewhip was later reprimanded).
This was but a trifle as events moved rapidly and on 21 February, Ukraine's President Viktor Yanukovych, signed an agreement with leaders of the Opposition brokered by the Foreign ministers of France, Germany and Poland. Put to the Rada, Ukraine's parliament, 386 voted for acceptance, nobody voted against and 10 abstained.
One of the more prominent Opposition leaders, former boxing world champion Vitali Klitschko who had approved the deal, was photographed with a rather down-at-heart looking President Yanukovych after the vote. The agreement received widespread praise from the international community.
Signed by all parties with due formality before the world's media, the agreement brought forward elections which were due in Spring 2015 to December 2014; arranged for a return to a parliamentary format in line with the 2004 Constitution; arranged for the security forces to be stood down; sacked Interior Minister Zakharchenko for his heavy-handedness; ordered the release from prison of former Prime Minister Yulia Tymoshenko; and establishment of a coalition government before the end of the month.
Picking the winners in this affair might be impossible but there was no doubt that the loser was President Yanukovych and on Saturday 22 February, he fled Kyiv for his support base among the ethnic Russians in the eastern Ukraine.
The ink of the signatories was hardly dry however before discord reared its ugly head. Mr Klitschko on announcing the agreement and its details to the massed crowd on Independence Square (Maidan) was jeered and booed and the political parties of the far-right dismissed the whole effort as "fake". In Kiev at least, people were still very discontent.
Renowned Opposition leader Yulia Tymoshenko, a former Prime Minister who was jailed in October 2011 and lost the 2010 Presidential Election, was also in for a bit of a shock despite her ally Oleksander Turchynov being chosen as Interim President. Released from prison on 22 February, that evening her impassioned address to the crowd in Independence Square had a mixed reception.
Many left the Square (mostly off-camera) even before she started to speak and although her supporters did their best, a good portion of the crowd gave her polite rather than rapturous applause. It is one more sign that there is deep scepticism throughout the Ukraine of the entire political class with many calling for the 100 richest Ukrainians – mostly politicians! – to be banned from standing for office.
Herein lies a minefield for those individuals and governments outside Ukraine who wish the country well and an independent and prosperous future. The Opposition and all too numerous party or would-be leaders, is very fragmented and ranges from the far-right to centre-left. It is moreover divided on ethnic, often but not always indicated by language preference, and/or religious grounds.
Furthermore, significant portions of this Opposition do not recognise any legal, due-process agreements which are in any way contrary to their own aims and agenda. President Yanukovych possibly established an autarchy before his downfall, Acting-President Turchynov has a ready-made anarchy!
Back at the Olympics all was still well as Mr Putin attended the spectacular closing ceremony on 23 February but the events in Kiev led the Russians to recall their ambassador to the Ukraine, Mikhail Zurabov, that same day, describing what had happened there "a coup d'état" and refusing to recognise its new government.
Russia's Foreign Minister Sergei Lavrov, condemned Ukraine's Opposition, now in office, for seizing power after signing a political deal. Legally, Mr Lavrov and the Russians make a strong point and a potentially uncomfortable one for the European Union (EU) and the West.
Russia's point is that President Yanukovych is still precisely that, legally elected back in 2010. Was that election entirely fair? Probably not and Mrs Tymoshenko claimed that she had been cheated of a million votes.
In the first round run off on 17 January 2010, Yanukovych came first with 35 per cent of votes to her second with 25 per cent. On 07 February, in the final run off, Yanukovych got 48.95 per cent to her 45.47 per cent.
Mrs Tymoshenko did particularly well in Kiev and Lviv and in the north and west and her opponent in the east and south of the country. The results were accepted internationally as being fair enough not to be invalidated and Mrs Tymoshenko's problem hinged mainly on not getting the endorsement of any of the other losing candidates, many objecting to her "adventurous populism".
Much bitterness arose between these two during and after the election and Mr Yanukovych would never forgive the jibes made by her and her supporters. For all the talk that President Yanukovych was/is Moscow's man – an assertion denied by Russia – the Russians were happy enough to deal with her and maybe the best result for Ukraine would have been for the pair to find a way of working together. It was not to be.
One awkward point that could return to particularly haunt the EU, is a widely held conception in Ukraine that the country will soon join the Union and that is what their "revolution" has been mostly if not all about. Mrs Tymoshenko, known to be very against Ukraine joining the Customs Union of Belarus, Kazakhstan and Russia, referred to it in her speech on 22 February, more than once and gave the impression that joining the EU was a matter of sooner rather than later
If only Russia would let us?
Ukraine, and many in the EU, needs to think carefully what the real position is before making promises that can't be kept or leaving impressions that give false expectations. Twenty-five per cent of Ukraine's exports go to Russia, likewise 25 per cent of its imports come from Russia. This is unlikely to change in the near future, especially because the goods are of a complimentary nature.
Furthermore, Russia and Ukraine have had a free-trade agreement in place for a very long time and it was this that rang alarm bells in Moscow in November 2013 as it raised the possibility of relatively cheap, high quality goods entering Ukraine from the EU only to be immediately sent into Russia through its free-trade agreement. Moscow didn't block an EU-Ukraine agreement per se but did ask for tripartite talks which didn't materialize before the crowds hit the streets of Kiev!
All this for the love of Brussels!
© Copyright IBTimes 2023. All rights reserved.