Ukraine Crisis: Barack Obama Announces £600m Military Fund to Defend Nato Allies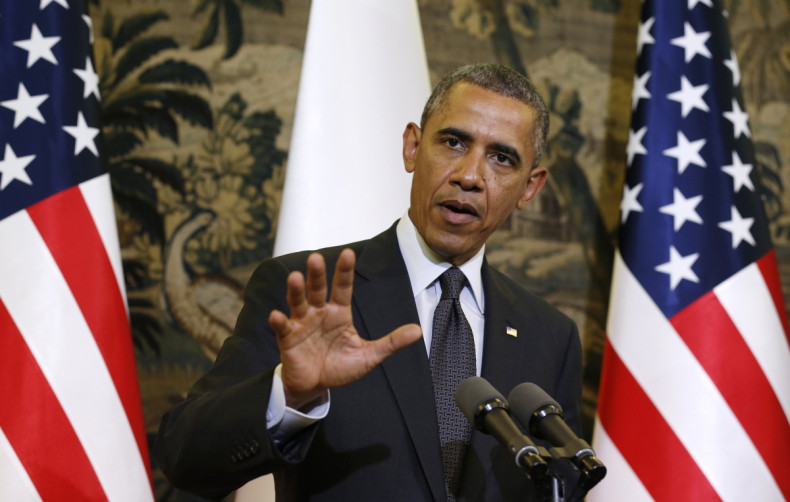 US President Barack Obama has revealed plans for a $1 billion (£600m) fund to strengthen US military deployments across the European continent in order to reassure Nato allies in the wake of Russian overtures in Ukraine.
Christened the European Reassurance Initiative, the fund will add to the 150 US soldiers who were deployed to Poland for military exercises following the escalation of the Ukraine Crisis in April.
Obama said that the security of US European allies was the "cornerstone of our own security and it is sacrosanct", ahead of talks with Nato leaders in Poland, Belgium and France on a whirlwind tour.
"It is a commitment that is particularly important at this time," he said.
The package will see increased military exercises, training missions and rotations of both air and grounds forces in eastern Europe.
It is believed by officials that the president is to increase US Navy involvement in Nato exercises in the Black and Baltic Seas.
During his joint press conference with Polish President Bronislaw Komorowski, Obama warned Russia against any further action in Ukraine that would stoke tensions and added that America would "step up partnership" with countries such as Ukraine and Moldova.
The White House released a statement which said the project would not "come at the expense of other defence priorities, such as our commitment to the Asia Pacific rebalance".
The plan still requires congressional approval and he called on lawmakers to push through the initiative.
UK defence secretary Phillip Hammond supported the initiative at a Brussels summit to discuss the Ukraine crisis with Nato colleagues.
"We are continually monitoring what more we can do," he said.
"We will continue to contribute to Nato efforts to reassure. Part of the purpose of this [meeting] is make sure we do that in a coordinated way and continue to reassure those allies who feel themselves on the frontline."