Ukraine: Slovyansk Rebel Leader Claims OSCE Observers to be Freed Soon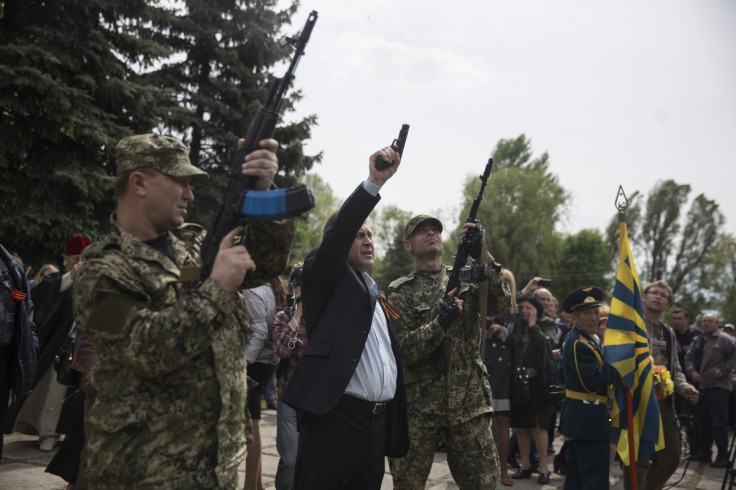 A separatist leader in eastern Ukraine has claimed his fighters are holding four international observers who disappeared earlier this week.
Vyacheslav Ponomarev, the self-proclaimed "people's mayor" of Slovyansk said the Organisation for Security and Cooperation in Europe (OSCE) monitors were safe and pledged to free them soon.
"I addressed the OSCE mission to warn them that their people should not over the coming week travel in areas under our control. And they decided to show up anyway," Ponomarev said.
"We will deal with this and then release them," he said.
Ponomarev did not set any specific conditions or time-frame for the release of the captives who are from Turkey, Switzerland, Estonia and Denmark.
"We'll clarify who they are, where they were heading and why, and will set them free," Ponomarev added speaking to Interfax news agency.
OSCE said it lost contact with the monitoring team as it was on a routine patrol east of Donetsk, 90km (55 miles) south of Slovyansk, in eastern Ukraine, during clashes between government forces and insurgents.
Two days later, the international organisation said it lost contact with an 11-strong team as the observers were west of Donetsk on their way to Dnipropetrovsk. Contact was re-established after a few hours.
Didier Burkhalter, Chairperson of the OSCE and Swiss Foreign Minister, denounced the detentions as acts of sabotage of international efforts to assist Ukraine in overcoming the crisis and called for the immediate and unconditional release of the monitors.
OSCE observers have been deployed in Ukraine to monitor the security situation following Russia's annexation of Crimea and a pro-Russia separatist insurgency.
In April, seven of its observers were abducted by insurgents in Slovyansk and held captive for a week before being released.
© Copyright IBTimes 2023. All rights reserved.