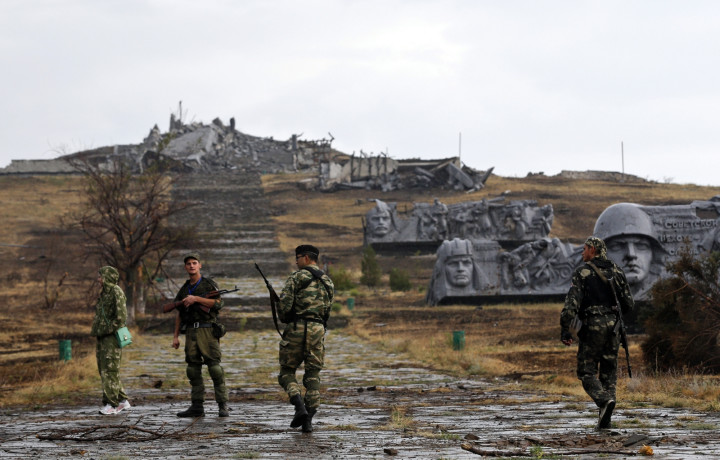 Ukraine and Russian-backed separatists have agreed a ceasefire deal which is to begin immediately, according to a European official at the negotiations.
The deal was struck at talks in the Belarussian capital of Minsk and was announced by the Organisation for Security and Cooperation in Europe's (OSCE) Heidi Tagliavini.
The plan is to include a stop to "active offensive operations" by both the Ukrainian military and pro-Russian rebels. It will allow international ceasefire monitoring, prisoner exchanges and humanitarian corridors to those affected by the conflict.
The ceasefire began at 1500 GMT following talks between representatives of Ukraine, Russia and pro-Russian rebels.
These included former Ukrainian President Leonid Kuchma, Russian ambassador to Ukraine Mikhail Zurabov and leaders of the self-proclaimed "people's republics" in Donetsk and Luhansk.
According to the Russian news agency Interfax, the truce was a 14-point deal.
The announcement came after heavy shelling was reporting north and east of the Ukrainian port city of Mariupol, which lies between the Russian border in the east and the annexed Crimea peninsula in the west.
If the rebels were to catch the city it would give them a foothold over Ukraine's southern coast.
"Mariupol is a strategic point. If we lose it then we could lose the entire coastline, the whole south of Ukraine," said Tatyana Chronovil, a prominent Ukrainian activist.
The West is accusing Russia of arming and training rebels in Ukraine's restive eastern regions, a claim which Moscow denies.
UN agencies estimate more than 2,600 people have been killed in the fighting between pro-Russian separatists and the Ukrainian military since April.