Nato Summit 2014: David Cameron Pledges 3,500 Troops for Ukraine 'High Readiness Force'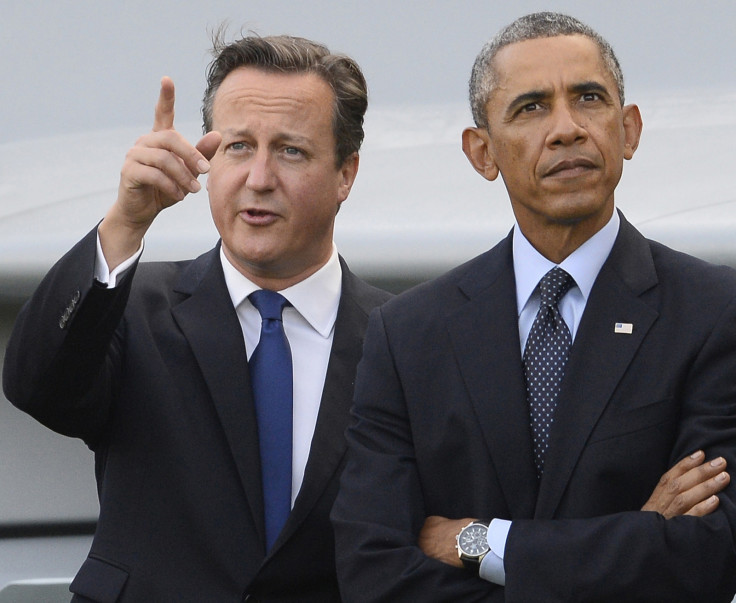 The UK Prime Minister David Cameron has pledged 3.500 troops to a new Nato high-readiness force, which is likely to be agreed upon at the final day of the Nato Summit in Newport.
Cameron said the force will be launched in response to "Russia trampling illegally over Ukraine", as he warned Nato will "always uphold Article 5" of its charter, which states the alliance will defend any member state that finds itself under attack.
The new force would be headquartered in Poland, with bases across "the Eastern allies" and is likely to form the backbone of the new Readiness Action Plan (RAP), which Nato hopes to finalise today.
Cameron urged Nato counterparts to increase their defence spending to 2% of GDP and to invest in modern equipment, which is "as important as the overall amount of money" spent.
If Nato wishes to extend its security, he said, it should export it to allies in Georgia, Jordan and Iraq, in what he described as "the first step in a long-term commitment to help our friends and allies".
Meanwhile, Britain's Foreign Secretary Philip Hammond said the West would push ahead with sanctions against Russia over the Ukraine crisis.
However, he added that while Britain is considering the possibility of military action against Islamic State jihadists in Iraq, the country has not made any commitment to take part in any air strikes.
Also today, the UK will join Canada, Denmark, Estonia, Latvia, Lithuania and Poland in establishing a 10,000-strong joint expeditionary force (JEF), which will also be geared towards rapid mobilisation.
This is separate to the RAP, the Latvian Director-General for Security Policy and International Organisations Baiba Braze told IBTimes UK, "but it responds well with what we're doing with Nato's rapid reaction".
© Copyright IBTimes 2023. All rights reserved.