Nato member states are to provide Ukraine with precision-guided weapons, both lethal and non-lethal, which will be available to the country within 36 hours.
While the details are as yet unreleased, Ukrainian President Petro Poroshenko confirmed that "it concerns aid in military-technical cooperation, as lethal and non-lethal weapons, including precision guided weapons".
The weapons will be provided on a bilateral basis, with Nato keen to stress that they do not have the capacity or wherewithal to provide arms.
The organisation will, however, provide support on cyber defence, logistics, command control and communications, rehabilitation of injured soldiers and advice over defence reform. It will also provide €15m in funding to Ukraine, for the modernisation of its military, Secretary General Anders Fogh Rasmussen confirmed.
Leaders of the 28 member countries convened with Poroshenko on Thursday afternoon (September 4), offering him financial support as well as military assistance, he told a press conference marking the end of the first day of the Nato Summit 2014.
"A friend in need is a friend indeed," said Poroshenko, adding: "I have never felt such strong support from all the leaders of the countries, heads of governments and representatives of the people of the Nato member states. It is definitely a landmark event, the highest level in the 20-year partnership between Ukraine and Nato."
The news comes despite the fact that trilateral peace talks are due to kick off in Minsk, Belarus tomorrow (September 5). Poroshenko said earlier in the summit that if the talks were confirmed, he would call a "permanent ceasefire" at 2pm (local time) in East Ukraine on September 5, following a phone-call with Russian President Vladimir Putin earlier in the week.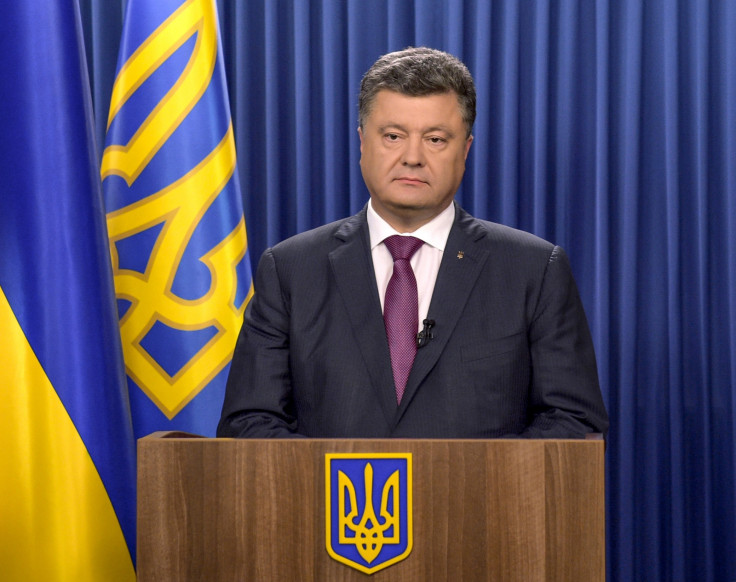 Poroshenko said he is "cautiously optimistic" about the talks in Minsk, adding that Ukraine is "fighting for peace" and security "which has been brutally undermined by Russian aggression".
While he skirted around the issue of Nato membership, Poroshenko told reporters that he would present a programme of reform to the parliament next week, developed in "strong cooperation with the EU and Nato".
Poroshenko said that the decision to join Nato is up the Ukrainian people, but in order to be considered for Nato membership, Ukraine must reform its constitution by passing a bill removing its non-bloc status – essentially a neutrality clause. Even once that has been achieved, Kiev must purge its political system of endemic corruption and graft, as well as installing the rule of law.
Rasmussen added that "an independent, sovereign and stable Ukraine firmly committed to democracy and the rule of law" is vital to regional security.
Earlier in the summit, the Estonian Foreign Minister Urmas Paet, while committed to Ukrainian membership of Nato, suggested that the accession was further down the line than most people think.
"We're not talking about Nato membership immediately or even in the foreseeable future. In Ukraine there is domestically a lot to do to fulfil the criteria, to be ready. It's still a matter of years. But still in principle we should all be of the opinion that every country has the right to choose its own future. It's not up to Russia to dictate who can be a member of Nato and who not," he told IBTimes .