Ukraine Crisis: China Backs Russia in 'Cold War' over Crimea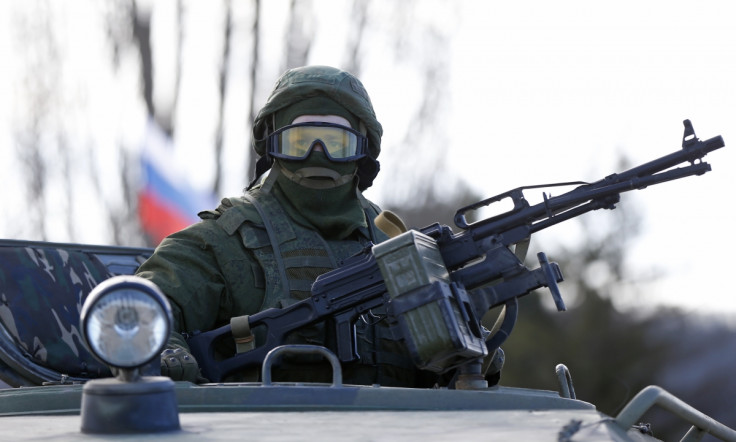 China has backed Russia in a tense standoff with the US and Europe that has erupted following the pro-West revolution in Ukraine.
Russian Foreign Minister Sergei Lavrov discussed the unfolding crisis in its southern neighbour in a phone conversation with his Chinese counterpart, Wang Yi.
"The foreign ministers of both countries exchanged views on the situation in Ukraine. They noted the coincidence of positions on this aspect," a spokesperson for the Russian ministry said, Itar-Tass news agency reported.
The phone call came after Russia's G8 partners, including the US and Britain, condemned the Kremlin's decision to deploy troops in Crimea, purportedly to protect the ethnic Russians living there from radicals and extremists.
China's state news agency Xinhua accused western powers of adopting a Cold War- like mindset towards Russia, trying to isolate Moscow at a time when much needed mediation is need to reach a diplomatic solution to the crisis in Crimea.
"Based on the fact that Russia and Ukraine have deep cultural, historical and economic connections, it is time for Western powers to abandon their Cold War thinking. Stop trying to exclude Russia from the political crisis they failed to mediate, and respect Russia's unique role in mapping out the future of Ukraine," Xinhua wrote in an opinion piece.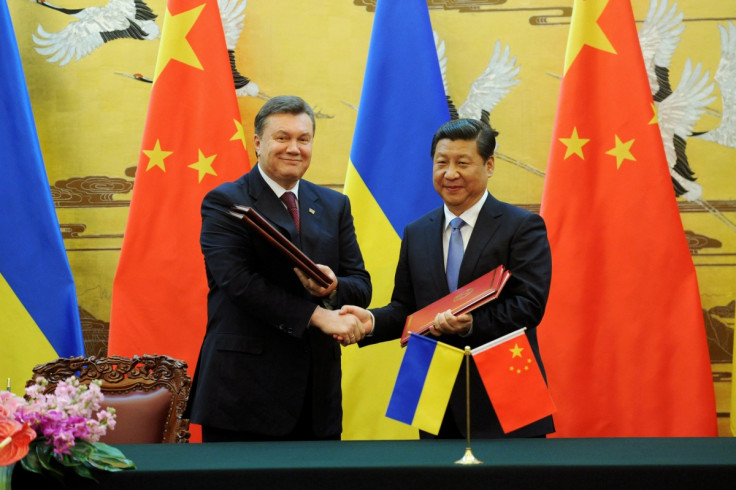 Ukraine's ousted President Viktor Yanukovich with Chinese President Xi Jinping in Beijing in December last year
Reuters
"Right now, the West should show more appreciation for what Russia can do to solve the crisis in Ukraine. Given Russia's historical and cultural influence in the country, the Kremlin is the piece that cannot be missing in this political puzzle."
Ukraine's new government has accused Russia of declaring war by reportedly sending thousands of military personnel into the Crimean peninsula where it already has a large naval base.
Last week the Russian parliament authorised President Vladimir Putin to use military force to protect Russian interests all across Ukraine.
The move was described as "understandable" by Xinhua's opinion writer Lu Yu.
"It is quite understandable when Putin said his country retained the right to protect its interests and Russian-speakers living in Ukraine," Lu wrote.
"Crimea is a multi-ethnic region enjoying autonomy after Ukraine gained independence from the Soviet Union in August 1991. According to the 2001 Ukrainian Census, 58.3 percent of the Crimean population are ethnic Russians and most of them hold Russian passports."
[UPDATE 12:17 GMT] China's Foreign Ministry has issued a statement to clarify its stance over
"China upholds its own diplomatic principles and the basic codes for international relations, which have also been implied on the Ukraine issue," China's Foreign Ministry spokesman Qin Gang said.
"Meanwhile, we have also taken the historical and contemporary factors of the Ukraine issue into consideration."
© Copyright IBTimes 2023. All rights reserved.