Ukraine Crisis: Vladimir Putin 'in Another World' Angela Merkel Tells Obama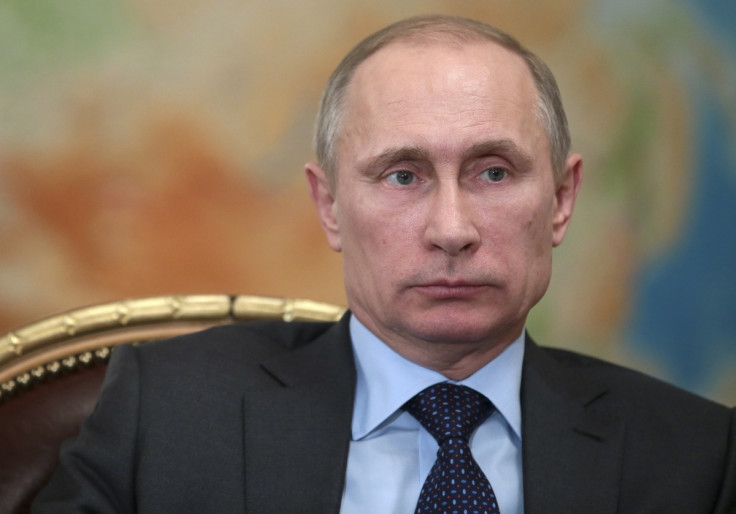 German chancellor Angela Merkel has reportedly told Barack Obama that after talking to Vladimir Putin she was unsure whether the Russian president was "in touch with reality".
As secretary of state John Kerry flies to Kiev to ease the standoff between Russia and Ukraine, pressure mounts over Obama to confront Putin after he effectively seized control of the Crimean peninsula.
The New York Times reports that in a phone call with the US president, Merkel said that Putin was living "in another world".
Obama is reportedly mulling the imposition of economic sanctions on Russia, as well as boycotting the Sochi meeting and expelling Russia from the G-8. However, Germany has expressed opposition to expulsion.
Merkel's opposition to this idea may derive from the gas dependency to Russia. Germany is the top EU recipient of Russian gas coming through Ukraine, with 36% of gas consumption imported from Russia.
US officials admitted that Moscow had "complete operational control of the Crimean peninsula", after 6,000 airborne and ground troops invaded the semi-autonomous region.
Obama's administration has urged Putin to withdraw troops from Russian military bases on the peninsula. It offered Russia a way out of the crisis by proposing that international observers take the place of Russian forces in the peninsula, to protect the Russian-speaking population from the alleged threats – the reason behind the Kremlin's intervention.
But according to Obama's aides, Putin will never accept this option and Obama is concentrating instead on preventing Russia's further invasion of Ukraine.
Earlier Kerry told CBS that the West was ready to impose sanctions against Russia over what he dubbed an "incredible act of aggression".
"You just don't in the 21st century behave in 19th-century fashion by invading another country on completely trumped up pretext," Kerry said.
"It is really a stunning, wilful choice by President Putin to invade another country. Russia is in violation of the sovereignty of Ukraine. Russia is in violation of its international obligations."
The Obama administration has said its top diplomat will visit Kiev to show solidarity with Ukraine's interim leadership after Russian military advances sparked international condemnation.
"The secretary will reaffirm the United States' strong support for Ukrainian sovereignty, independence, territorial integrity, and the right of the Ukrainian people to determine their own future, without outside interference or provocation," State Department spokesperson Jen Psaki said.
Russia's seven partners in the G8 nations have suspended preparations for the planned summit in Sochi in June, and have warned that Moscow would face expulsion from the powerful group if it invades Ukraine.
© Copyright IBTimes 2023. All rights reserved.