After a brief truce, Ukraine's embattled capital has descended into running battles on the streets that are almost medieval in nature.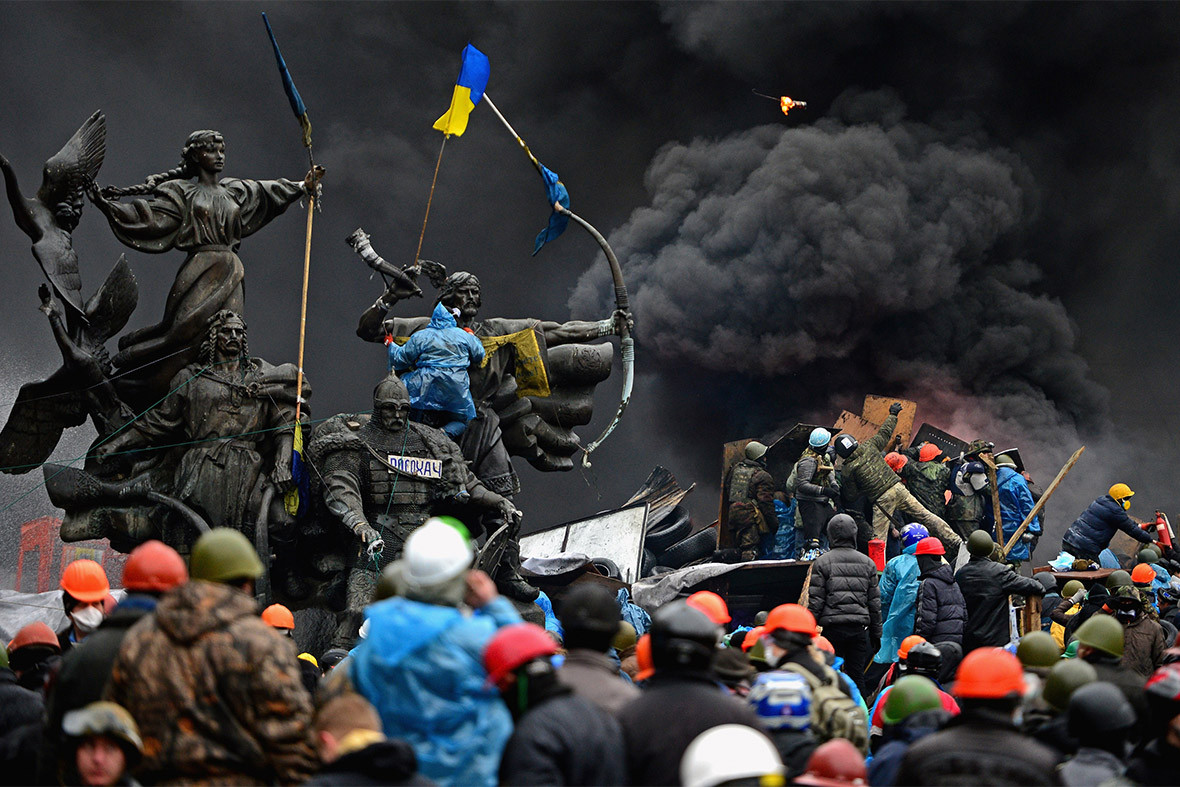 Harrowing footage shows a group of anti-government protesters being picked off by special force snipers while progressing through Kiev's Independence Square. As medics tried to attend to the victims, the snipers continued to fire at the group.
Heavy paving stones, firebombs and more were sent flying toward police.
Bodies of protesters have been moved into a hotel lobby serving a makeshift mortuary.
The latest street violence began when protesters attacked police lines and set fires outside parliament, accusing President Yanukovych of ignoring their demands to enact constitutional reforms that would limit his powers - a key opposition demand. Parliament, dominated by his supporters, was stalling on taking up a constitutional reform.