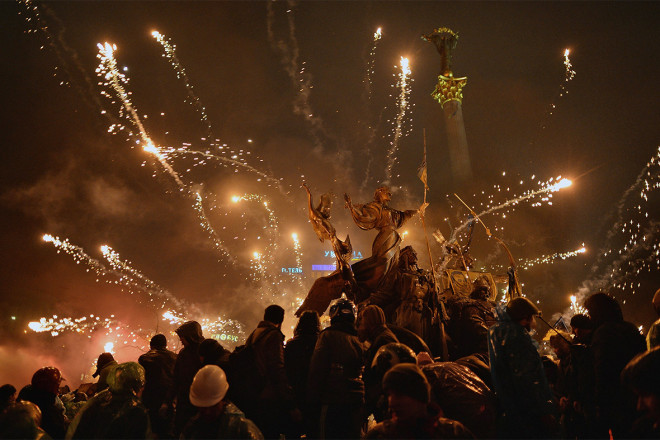 The cost to insure Ukraine's debt fell on 21 February as market participants' hopes for a new deal, to stave off further political deterioration, strengthened.
According to Markit data, Ukraine's 5-year credit default swaps (CDS) fell 40 basis points (bps) from yesterday's close to 1,250 bps.
CDS are contracts that allow investors to reduce or eliminate the risk that a borrower will default on a loan or a bond. The lower the cost for a CDS, the less risky the asset it is insuring against, is deemed to be.
Ukrainian President Viktor Yanukovych claims a deal to resolve Ukraine's political crisis has been reached with pro-European opposition leaders.
Foreign ministers from Germany, France and Poland met with Yanukovych and with the opposition for talks in order to broker a peace agreement.
In a statement, the Ukranian presidential press service said a deal will be signed at noon (10am GMT), but no further details were given.
Meanwhile, the Ukrainian currency, the hryvnia, hovers around its lowest level in five years.
The hryvnia fell 7.5% against the US dollar as of 21 February while Ukraine's 10-year US dollar-denominated bonds, due in 2020, rose by 2.5 percentage points this year.
Ukraine also cancelled its $2bn (£1.2bn, €1.5bn) five-year Eurobonds that it intended to sell to Russia to stave off bankruptcy.
Meanwhile,S&P said that it has now cut Ukraine's credit rating to near default levels, as a civil war and a break-up of the country now looks increasingly likely.