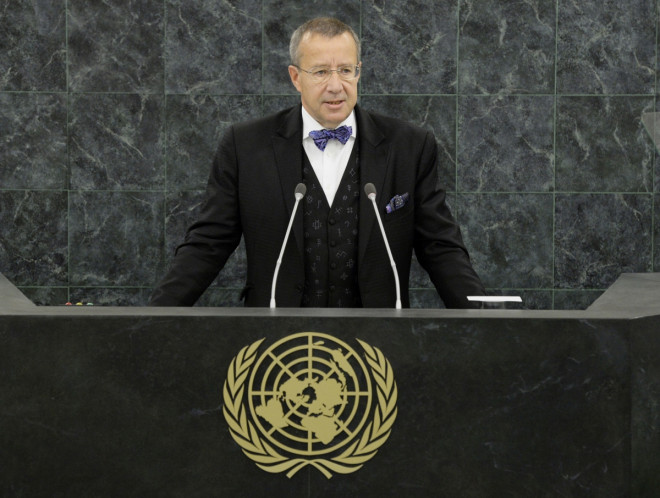 Estonian president Toomas Hendrik Ilves has asked Nato for a "physical presence on the ground" in eastern Europe to deter Russian advances.
Pro-Russian protesters seeking independence from Kiev's rule have occupied at least nine government buildings in eastern Ukraine for more than a week.
The threat of a Russian invasion of eastern Ukraine - with thousands of Russian troops massing on their shared border - has led to feelings of vulnerability among neighbouring Baltic states such ase Estonia, a Nato member.
"We need more exercises," President Ilves told CNN. "We think that the decision to increase the number of planes providing air policing in the region is a very good one.
"But given the uncertainty that we see to the east and the kinds of actions that we've seen in the east, we need to make sure that others understand that this is not something to play around with."
Ilves was asked what he believed Russian president Vladimir Putin's ambitions were in regard to eastern Europe. Putin's actions, he replied, were "out of a playbook that we last saw before World War Two".
"We are in new territory right now. The rules have been broken," he said.
"So that makes it very difficult for us to actually be able to guess what is in one of another person's mind."
Ilves predicted the European Union would be likely extend a list of sanctions and sanctioned individuals and cause a dramatic downturn in the Russian economy.
US officials have sought to reassure their Nato allies in eastern Europe by dispatching the US Navy warship USS Donald Cook to the Black Sea.
Pentagon spokesman Col Steve Warren confirmed the ship's deployment was to "reassure our allies of our commitment to the region".