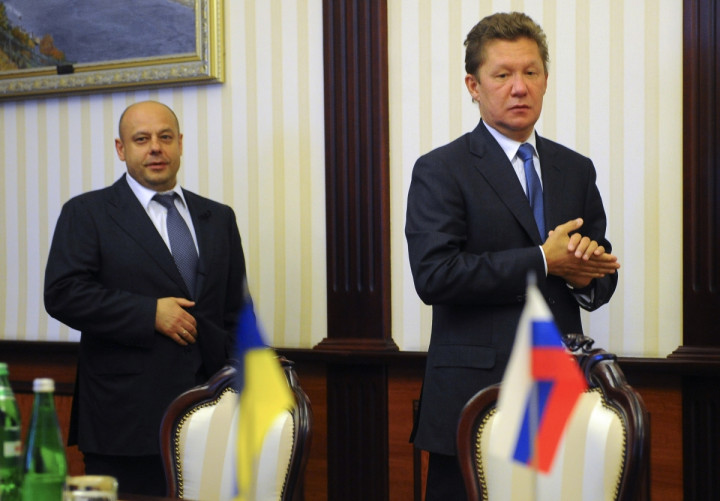 Gazprom, the Russian state-run energy giant, has made it clear Ukraine will now have to pay up front for gas deliveries after it failed to pay off part of its gas debt by a 0600GMT deadline, suggesting that gas supplies to Kiev could be cut.
Kiev and Moscow held talks until early morning in a bid to reach a deal and their failure to do so risks gas supplies to Ukraine and onward supplies to the European Union.
If Russia were to turn off the gas, it would stifle efforts to resolve the political crisis between the two parties.
Russia has previously cut off deliveries to Kiev in the winters of 2006 and 2009 over gas price disputes, affecting supplies in some European countries.
The European Union relies on Russia for a third of its gas needs, around half of which arrives via Ukraine.
Russian officials said Gazprom head Alexei Miller and Energy Minister Alexander Novak would meet Russia's President Vladimir Putin later on Monday.
"Today, from 10:00 a.m. Moscow time, Gazprom, according to the existing contract, moved Naftogaz to prepayment for gas supplies ... Starting today, the Ukrainian company will only get the Russian gas it has paid for," Gazprom said in a statement.
Kiev currently pays $485 per 1,000 cubic metres for a set amount of gas regardless of the volume it uses. It is the highest price that Gazprom charges any European customer and came in to effect in March, when Russia almost doubled the price it charges its neighbour, in the wake of its annexation of the Crimea region.
Kiev rejected the offer of an effective $100 reduction in the price per 1,000 cubic metres, saying the deal left Moscow with too much power to remove the discount in order to pressure Ukraine in future.
Gazprom had demanded Kiev pay off at least $1.45bn of its overall $4bn gas debt by Monday's deadline, or have to pay up front for gas in future.