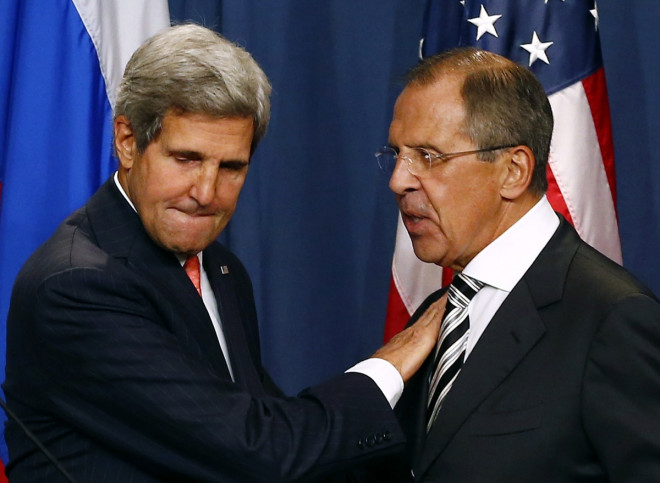 Russian Foreign Minister Sergei Lavrov has declared that Russia wants answers from Nato regarding the military alliance's pledge to boost defences in Eastern Europe.
"We have addressed questions to the North Atlantic military alliance. We are not only expecting answers, but answers that will be based fully on respect for the rules we agreed on," Lavrov said at a briefing with the Kazakh foreign minister.
Nato's top military chief Philip Breedlove is to submit a "reassurance package" to Nato representatives as the military alliance responds to Russia's "incredibly concerning" mobilisation of troops along its border with Ukraine.
Foreign ministers have also suspended all civilian and military cooperation with Moscow over Russia's "illegal military intervention" in the region.
After being asked about the movement of Russian troops along the Russia-Ukrainian border, Lavrov said it was Russia's right to mobilise forces in its territory.
Lavrov said some Russian troops near the Ukrainian border will return to permanent bases after completing military drills. One battalion involved in the drills has already returned to base in the Rostov region, he said.
"It is necessary to de-escalate rhetoric which overshoots the mark and crosses into the unreasonable," said Lavrov.
Meanwhile, Ukrainian Foreign Minister Andriy Deshchytsia has announced that Ukraine is to file a lawsuit against Russia at the International Court of Justice over the annexation of the Crimea region.
Although Deshchytsia did not confirm when the lawsuit would be filed, he suggested that it would be submitted to the United Nation's main judicial body, the International Court of Justice.
"We believe that with international support, we will be able to get Crimea back to Ukraine," said the foreign minister.