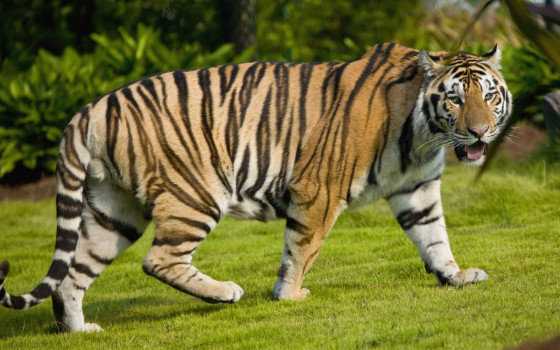 About 8,000 zoo animals in Ukraine are suffering from starvation having been caught up in the country's recent economic and political strife.
The animals are in dire straits because of lack of government funding, Ukraine resident Lionel de Lange told Environment News Service.
"At the Nikolaev Zoo, thousands of animals are on the brink. There is only enough food left for the carnivores to eat today and tomorrow. The herbivores have enough to last one more week. Medical supplies have run out. These animals need our help right now," said de Lange.
Located in the southern Ukraine port city of Mykolayiv, about 500km from the capital Kiev, Nikolaev Zoo currently houses 5,735 animals.
De Lange, who is in direct contact with Ukrainian zoo officials, has been in touch with the American Lawrence Anthony Earth Organization to seek aid.
LAEO president Barbara Wiseman launched a fundraising campaign to supply food after learning the details of the crisis from de Lange.
"In the past couple of days since we began getting the word out to our members and supporters, people are beginning to step up and donate to ensure none of these animals unnecessarily suffer or perish," Wiseman said.
"We have to cover their immediate needs and get some breathing room here so that we can then help the zoo implement self-sustaining longer-term solutions."
The Nikolaev Zoo is not the only zoo in Ukraine where the animals are suffering.
Ex-president Viktor Yanukovich's private zoo, with more than 2,000 animals, was abandoned when he fled the country after he was impeached in February.
The animals, completely out of food, are being stolen by looters, according to de Lange and Wiseman.
"There are a few volunteers there who are going door-to-door in Kiev begging for food for the animals. But the scene is desperate and we are working to raise funds to get through the immediate crisis and then will work with them to figure out a long-term solution," Wiseman said.