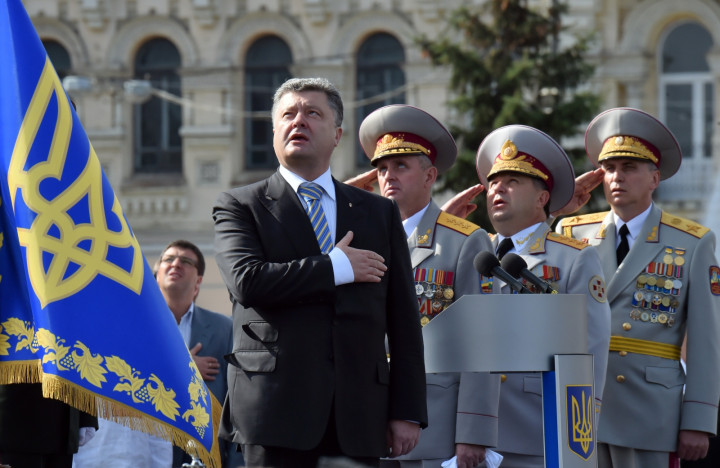 The President of Ukraine, Petro Poroshenko has announced on his website that he is dissolving parliament to prepare for elections on 26 October.
The move comes as Ukraine battle a pro-Russian insurgency in the eastern regions of the country. Poroshenko says the move is in line with the Ukrainian constitution, stating that the ruling coalition collapsed over a month ago.
Ukraine's Prime Minister Arseniy Yatsenyuk announced his resignation in the Rada (Parliament) and tthe entire Cabinet on 24 July. The decision was taken following the withdrawal of two parties from the coalition government and the non-adoption of two important pieces of legislation, which had been demanded by the International Monetary Fund (IMF).
As the crisis in Ukraine continues, Poroshenko said that some members of parliament "are allies of the militants-separatists,", referring to the pro-Russian rebels who have fought fierce battles with government troops in the country's eastern regions since April.
Poroshenko stressed the need to elect new leaders from the war-torn areas of east Ukraine in order to represent the region in the new government. Quite how it would be possible to conduct elections at such short notice in Donetsk and Luhansk was not clear.
Hundreds of thousands have fled their homes as violent conflicts between rebel and government forces continues daily.
More than 2,000 civilians were reportedly killed and at least 726 Ukrainian servicemen, according to an AP report. Ukrainian authorities said on Monday that 250 rebels were in fighting around Olenivka, a town 25 kilometres (15 miles) south of Donetsk.
Earlier on Monday, a Ukrainian official said a column of Russian tanks and armoured vehicles entered southeastern Ukraine — a move that brings the conflict to an area that has so far escaped the intense fighting.
Col. Andriy Lysenko, a spokesman for Ukraine's National Security Council, told reporters that the column of 10 tanks, two armoured vehicles and two trucks crossed the border near the village of Shcherbak and that shells were fired from Russia toward the nearby city of Novoazovsk.
He said they were Russian military vehicles bearing the flags of the separatist Donetsk rebels. The village is in the Donetsk region, but not under the control of the rebels.