Ukraine Crisis: Russian Defence Ministry Denies Nato 'Invasion' Claims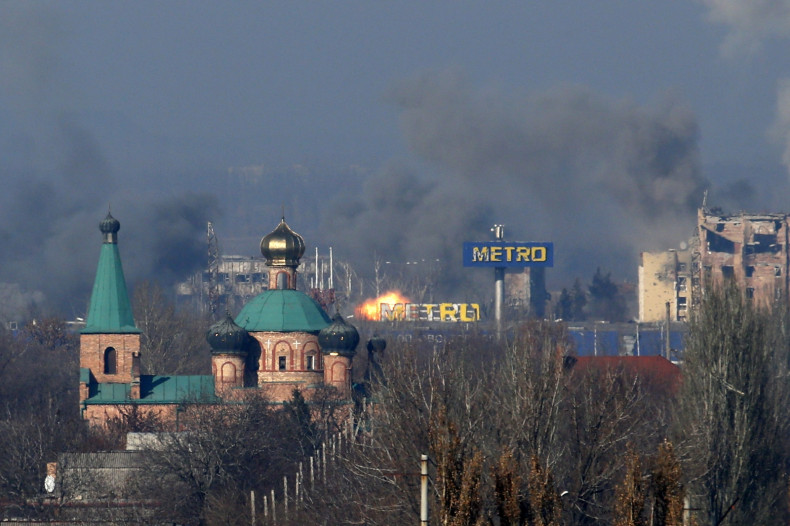 The Russian Defence Ministry has strongly denied Nato reports that Russian military convoys have crossed into Ukraine, according to Ria Novosti news agency.
Ria Novosti's new English outlet "Sputnik" tweeted that the Russian Defence Ministry "strongly denies" the claims made by Nato's top military chief Philip Breedlove that Russia is deploying combat vehicles into eastern Ukraine.
Russian defence ministry official, General-Major Igor Konashenkov, said that "there was and is no evidence" behind Nato's statements.
The Russian denial comes after the Ukrainian government said it was preparing for an all-out war in the restive east of the country, as Nato accused Russia of funnelling large amounts of military equipment, including tanks and troops, into the region.
Ukrainian defence minister Stepan Poltorak told a cabinet meeting that the military was redeploying forces in the Donetsk and Luhansk regions.
"We are aware of an increase in terrorist and Russian forces," Poltorak was quoted as saying by Ukrainian Pravda newspaper.
"We have the situation under control and we're ready to react... We are preparing for combat".
Meanwhile, Nato said they observed columns of Russian tanks, artillery, and combat troops crossing into Ukraine in the past two days.
"We have seen columns of Russian equipment, primarily Russian tanks, Russian artillery, Russian air defence systems and Russian combat troops entering into Ukraine," US General Breedlove told AFP.
Last week, Ukrainian military spokesman Andriy Lysenko said that a convoy of 32 tanks, 16 howitzer cannons and 30 trucks of troops and equipment had crossed into the rebel-held area of Luhansk from Russia.
Rebels in eastern Ukraine have claimed that President Petro Poroshenko has broken the peace agreement signed between Kiev and the separatists in September by proposing to cancel autonomy for the eastern regions of Luhansk and Donetsk.
Fighting between Kiev's forces and the separatists has killed more than 4,000 people since April.
More information will follow. For updates, follow IBTimes UK on Twitter