Ukraine Prepares for All-Out War as 'Russian Tanks and Troops Enter Donetsk'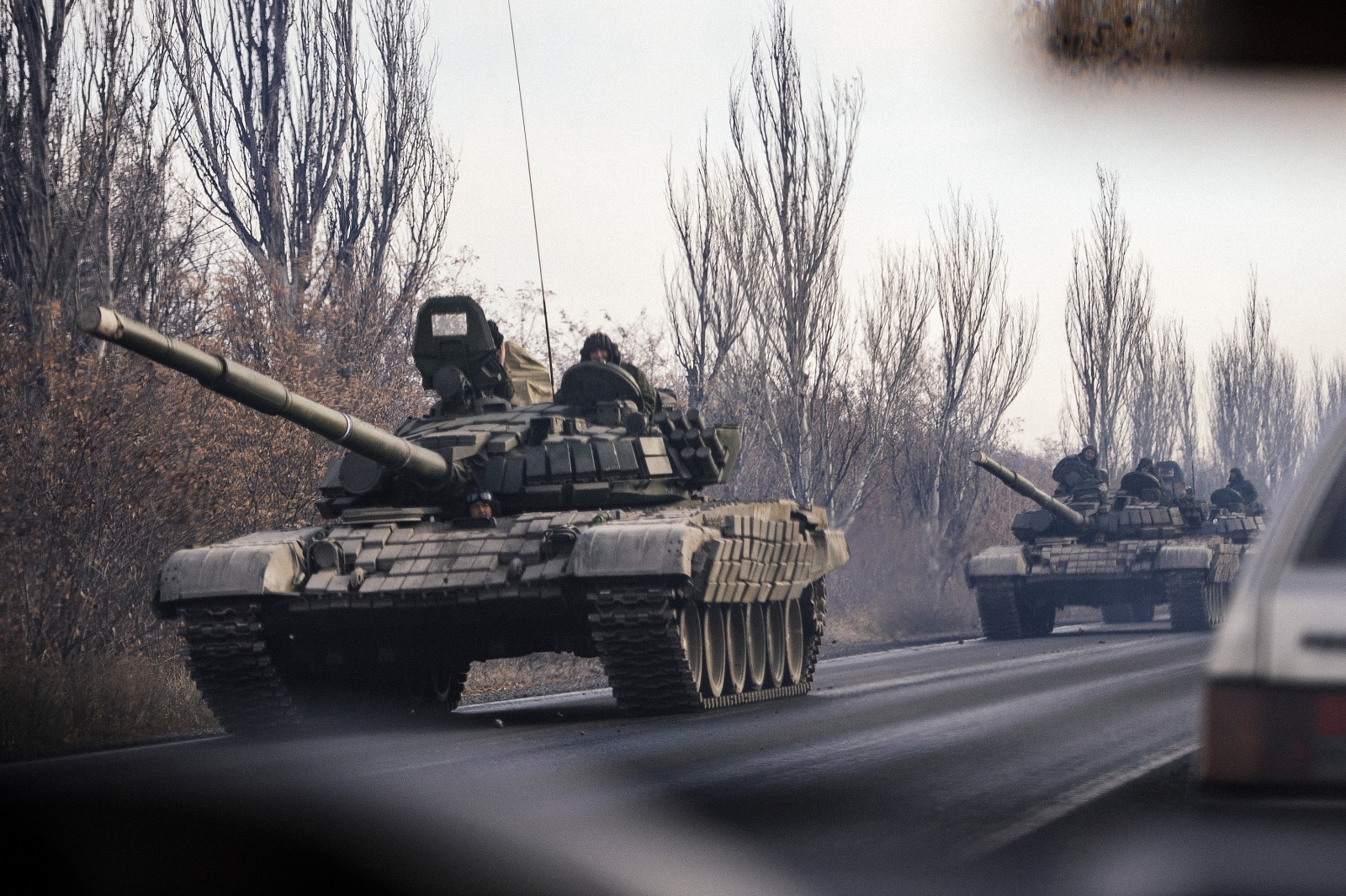 The Ukrainian government said it was preparing for an all-out war in the restive east of the country, as Nato accused Russia of funnelling large amounts of military equipment, including tanks and troops, into the region.
Ukrainian defence minister Stepan Poltorak told a cabinet meeting that the military was redeploying forces in the Donetsk and Luhansk regions.
"We are aware of an increase in terrorist and Russian forces," Poltorak was quoted as saying by Ukrainian Pravda newspaper on 12 November.
"We have the situation under control and we're ready to react... We are preparing for combat".
Meanwhile, Nato said they observed columns of Russian tanks, artillery, and combat troops crossing into Ukraine in the past two days.
"We have seen columns of Russian equipment, primarily Russian tanks, Russian artillery, Russian air defence systems and Russian combat troops entering into Ukraine," the military alliance's top commander, US General Philip Breedlove, told AFP.
Earlier this week monitors with the Organisation for Security and Cooperation in Europe (OSCE) said they witnessed a "convoy of 43 unmarked green military trucks, with tarpaulin covers," just outside the rebel stronghold of Donetsk heading towards the city centre.
The West has long maintained that unmarked military equipment and troops - the so called 'green men' are in fact Russian military forces.
Breedlove said that the international border between Russia and Ukraine had de facto ceased to exist and is now "completely wide open".
"Forces, money, support, supplies, weapons are flowing back and forth across this border completely at will and that is not a good situation," he said.
A shaky ceasefire was agreed between Kiev and separatist insurgents in September 2014, although sporadic fighting has continued ever since with hundreds of people killed.