Ukraine Crisis: Russian Troops Moving across Crimea
Movements of Russian troops have been reported across the Crimean peninsula in southern Ukraine as fears spread that the Kremlin might launch a military operation, which could lead to a breakup of its southern neighbour.
Russian armoured personnel carriers were briefly stationed in central Nakhimov Square in Sevastopol on the Crimean coast before heading to the Moscow House building, Interfax news agency reported.
"There have been movements of certain vehicles as part of anti-terrorist measures to protect the Russian facilities," a source close to senior officials in Russia's Black Sea Fleet told local newspaper ForPost.
A video uploaded on YouTube purportedly showed Russian army trucks carrying military personnel driving into the city of Yalta.
Earlier, it was reported that the large landing ship Nikolai Filchenkov and several other military vessels were heading to Sevastopol, where Russia has a large naval base of some 25,000 troops.
Russian foreign minister Sergei Lavrov repeated claims that Moscow was against interfering in Ukrainian affairs. Its "policy of non-intervention" would continue, he said.
Lavrov added, however, that he was worried by the actions of Ukrainian "radicals and nationalists".
The ministry had accused Western powers of encouraging neo-Nazi and anti-Semitic "manifestations" and voiced concerns about possible human rights violations against ethnic Russians.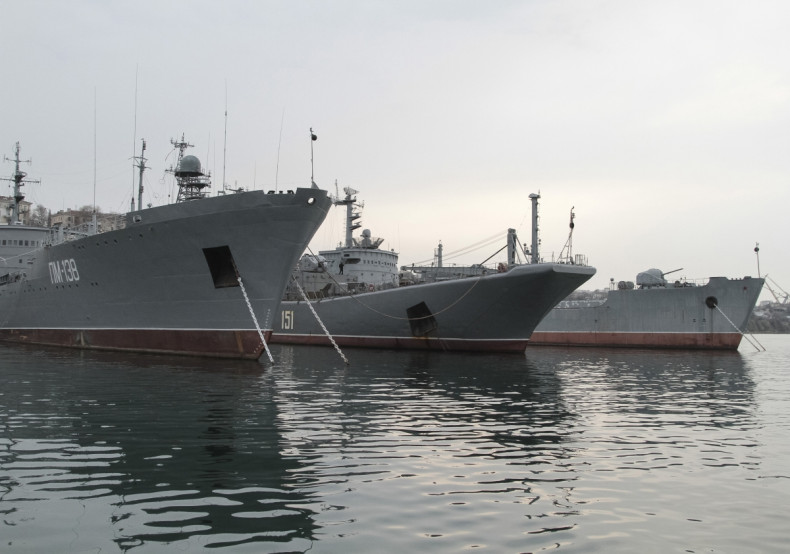 Tension between the latter and ethnic Ukrainians has mounted since protests that toppled president Viktor Yanukovich started before Christmas.
The Russian population lives predominantly in eastern Ukraine and support the fugitive president while Ukrainians in the west led the revolution that ousted him. The strain between the two factions is strongest in Crimea, the only region where ethnic Russians make up a majority of the population.
In the regional capital of Simferopol, hundreds of people answered a call to defend the region and signed up for an ad hoc militia to fight revolutionaries.
Ukraine's interim president, Olexander Turchynov, warned parliament in Kiev that separatism posed a "serious threat".
In what analysts described as a similar scenario, Russian president Vladimir Putin ordered his troops to invade Georgia in 2008 after claiming that inhabitants of the breakaway region of South Ossetia were at risk of genocide after Tbilisi launched a crackdown on separatists.