When Ghost Brigade commander Alexei Mozgovoy was blown up while driving far from the front line it immediately raised speculation about infighting amongst rebel groups in the Luhansk People's Republic (LPR), one of two self-declared autonomous states in eastern Ukraine.
Mozgovoy had been an outspoken critic of the rulers of the LPR and of attempts by rebel leaders in eastern Ukraine to seek peace with the government in Kiev. He was the latest victim in a string of both successful and failed assassination attempts on rebel leaders in the LPR.
Another LPR commander, Alexander Bednov, was killed in an ambush on January 1 and a number of prominent rebels in the nearby Donetsk People's Republic have survived assassination attempts in recent months.
Mozgovoy was notorious in eastern Ukraine for his disdain for the governing separatist authorities, with the Telegraph reporting late last month that he had a particularly bad relationship with the head of the LPR, Igor Plotnitsky. A hard-liner, he opposed peace with Kiev and was likely riled by the abandonment of the Novorossiya project on 20 May.
Novorossiya was a hypothetical federation of states in south-eastern Ukraine which would stretch from Kharkiv to Odessa, in Crimea. It was widely seen by critics as an attempt by Vladimir Putin to re-establish a Russian empire in Ukraine, with the confederation merely an extension on the Kremlin outside Russia's borders.
But for the more pro-Russia and anti-Kiev rebels in eastern Ukraine, the move was seen as a weakness. Mozgovoy himself referred to eastern Ukraine as Novorossiya and opposed the separatism of the LPR and DPR governments. That will have angered the authorities in both self-declared states, who are currently in peace talks with Kiev.
He was notorious outside Ukraine too. In a May 2014 interview he was described as driving around the Russian capital of Moscow having painted over the Ukrainian flags on his number plate with LPR colours. Wearing full army combat gear, he would frequently be pulled over by Russian police, who, realising who he was, would ask for autographs.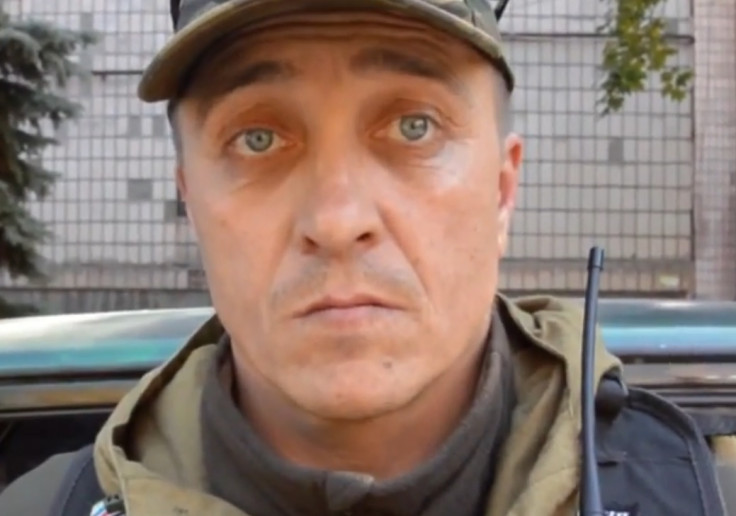 Alexandr Bednov was an equally divisive figure in Ukraine. The leader of the so-called Batman Battalion was killed while driving near the village of Georgievka, with reports claiming that his death was "the result of internal political strife in the LPR."
Like Mozgovoy, he rejected the separation of LPR and DPR and supported the establishment of Novorossiya. "For me LPR and DPR [are] one, and the boundary between them is just a formality," he said in an interview last year.
Both the DPR and the LPR leaders, Alexander Zakharchenko and Igor Plotinsky, attended peace talks in Minsk with Ukraine, Russia and Germany and agreed to a ceasefire, after the two breakaway regions broke the original Minsk ceasefire in 2015. Many rebel leaders believed that the deal was a mistake and pledged to continue fighting.
But Russia appeared to agree with the talks and the May shelving of Novorossiya added to speculation that both Putin and the separatist governments he backs in eastern Ukraine may feel that they have secured enough territory. In Donetsk, the DPR now controls Donetsk International Airport, a key strategic goal.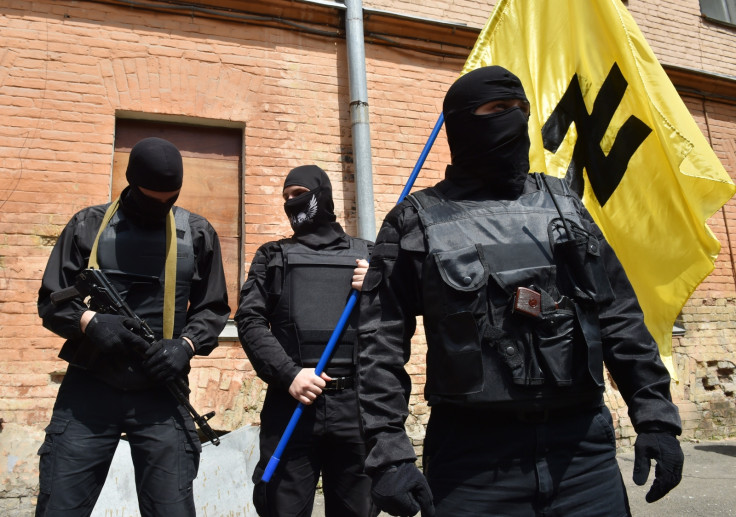 Andrei Lolesnikov at the Carnegie Moscow Centre wrote on 29 May that either Putin considers that his expansionist campaign in Ukraine has over-extended itself or the Russian president has simply lost interest in Ukraine, considering that the sanctions imposed by the West have already wreaked enough havoc on Russia's fragile economy for very little material gain.
Andreas Umland, senior research fellow at the Institute for Euro-Atlantic Cooperation in Kiev, highlights another option: that Russia may be considering allowing the LPR and DPR to be given back to Ukraine. Putin may calculate that by doing so he secures two goals: the removal of Western sanctions and the creation of a major headache for Kiev, which will be left to deal with two war-torn and increasingly chaotic regions in the Donbass.
Whatever occurs in eastern Ukraine going forward, he added, it is likely that Russia is behind it: the two breakaway states will decide little without getting the OK from Putin in Moscow.
"What the concepts are, what the ideology is, what the military aims are. These are things I think that these locals do not decide," he said.
As for the deaths of Mozgovoy and Bednov, there are plenty of conflicting theories as to who killed them and why: some have pointed the finger at organised crime, others at the LNR leadership and the Russian secret police.
A Ukrainian partisan group called Ten Shadows also claimed Mozgovoy's murder, which would make sense given his virulent anti-Ukraine rhetoric.
But their deaths certainly rid the DPR and LPR – and by extension, Russia – of two noisy, anti-peace voices at a time when Putin and his proxies appear to be broadly supportive of some sort of accord – or stale-mate, at least – with Kiev.