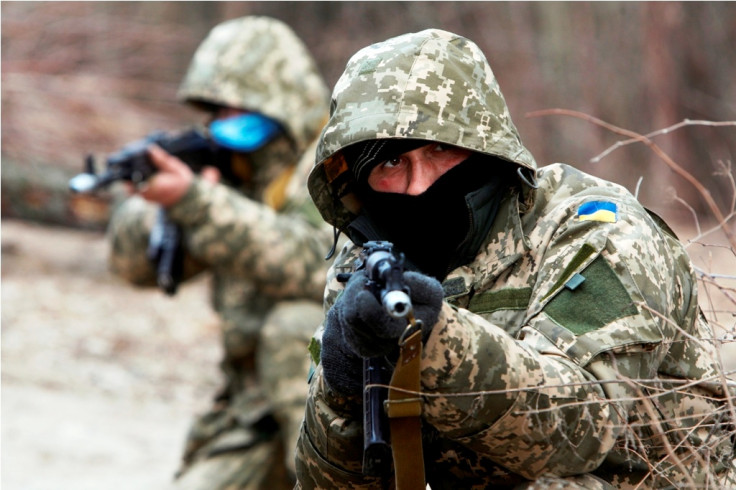 Ukraine is still in the grip of an economic crisis as a civil war in the east of the post-Soviet state, sparked by Russia-backed separatists, remains unresolved amid an unsettled ceasefire where pockets of fighting break out nearly every day.
The Kremlin annexed the Crimean peninsula in March 2014 shortly after the corrupt Russian-allied Ukrainian president, Viktor Yanukovych, was ousted from office during a wave of protests, which turned violent when the police opened fire on the crowds in central Kiev.
Yanukovych had eschewed closer ties with the EU and the West in favour of a Kremlin-led rival called the Eurasian Economic Union, a pet project of the Russian President Vladimir Putin. Since Yanukovych fled to Russia, Putin has covertly pumped personnel, weapons and cash into the pro-Russian separatist groups in eastern Ukraine, where there is a large ethnic Russian population.
The United Nations puts the death toll so far at 6,400, many of which are citizens. And there are severe repercussions from the war for the Ukrainian economy.
Ukraine's economy is set to shrink by 9% in 2015
The International Monetary Fund (IMF) is projecting a steep drop in output as a result of the ongoing crisis, cutting its central forecast from a 5.7% decline to 9%. Investors have pulled money out, much of Ukraine's industry is stagnating in the war-torn east, its hryvnia currency is in freefall – all of this and more is dragging down GDP as the war grinds on between Kiev forces and rebels.
Annual inflation is running at 60.9%
That was the annual consumer price inflation rate in April, according to official data. This is mostly down to a sharp increase in consumer energy costs because the broken Ukraine government can no longer afford to subsidise cheap prices.

Scrapping the energy subsidy, which it operated by buying gas from Russia's state-owned firm Gazprom and selling it on to consumers at a lower rate through Ukraine's own loss-making state energy company, was a condition of securing financial support from the IMF.

Depositors are pulling their cash out of Ukrainian banks – deposits were down 30% in 2014 alone – as the hryvnia tumbles in value. So the National Bank of Ukraine (NBU), to protect the hryvnia and stem capital outflows, hiked its benchmark refinancing rate to 30%. It was one of a package of measures designed to protect the hryvnia, which has included capital controls, and curb excessive inflation.
It could default on some of its foreign debt
The Ukrainian parliament just passed a law that gives the government the power to stop payments on foreign debt built up by the previous Yanukovych administration because it is struggling to meet the obligations.

Ukraine's finance minister, Natalie Jaresko, has been hot-footing it around the world to meet with creditors to ask for debt forgiveness or restructuring if they want to see their money again.

"This is the best time for us to do this," Jaresko told Bloomberg, in reference to the fragile ceasefire. "The situation is relatively peaceful now. They do not want to be in a situation where there is an uncontrolled situation and we are forced to do a much worse deal for them."

By the end of 2014, Ukraine had a public debt pile equivalent to 73% of GDP – and it is growing fast. It has a budget deficit of around 4.6% of GDP.
It is undergoing economic and political reform in exchange for $40bn of credit
The IMF has readied a $40bn (£26.3bn, €36.6bn) financing plan for Ukraine, some of which comes from global banks, that it is steadily releasing as the country works its way through a number of reforms to liberalise the economy, cut back on bloated public spending, entrench democracy and tackle widespread corruption.

Part of the plan is $17.5bn (£11.5bn, €16bn) of loans from the IMF itself, while some of it is restructuring existing debt. Some of the IMF cash has already been released. But before releasing the latest $2.5bn (£1.6bn, €2.2bn) tranche, IMF inspectors want to be sure that Ukraine is enacting the reforms it demands.

"In recent months, signs that economic stability is gradually taking hold are steadily emerging," said Nikolay Gueorguiev, IMF mission chief for Ukraine, after a recent visit.

"The foreign exchange market has remained broadly stable. Gross international reserves, although still very low, have increased to $9.6bn (£6.3bn, €8.7bn) at the end of April. Banks' deposits in domestic currency have been recovering. The budget outturn in the first months of 2015 was stronger than expected, partly due to temporary factors.

"The authorities recognise that decisive implementation of economic reforms is indispensable for entrenching financial stability and restoring robust and sustainable growth."