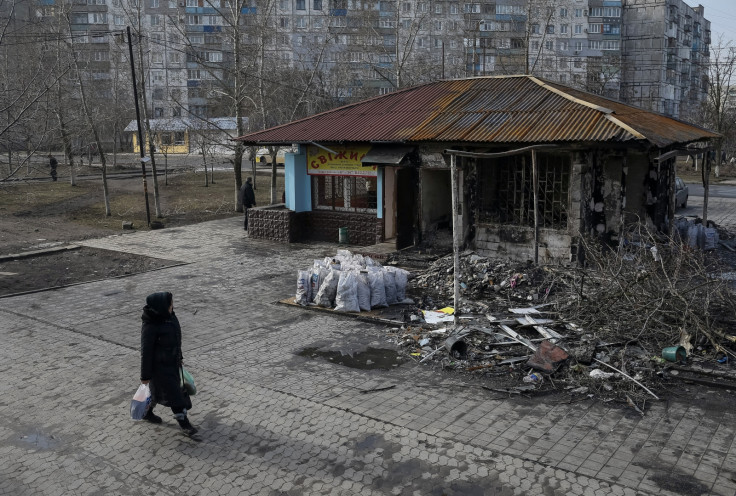 Ukraine's national guard has launched an offensive against pro-Russian separatists in the eastern Ukrainian city of Mariupol.
"Units of the national guard broke through enemy defences and went on the offensive," the Ukrainian security council wrote on its website.
The separatist rebels have been amassing forces in the region over the past week and Kiev has anticipated fresh attacks on strategic towns including Mariupol.
30 civilians were killed in a rebel assault on the city last month, when the pro-Russian groups launched intensive rocket attacks.
Violence has escalated on the ground in eastern Ukraine since the New Year, in spite of last September's ceasefire between Kiev and its opponents.
More than 5,300 people have been killed since the conflict erupted in April 2014, according to UN figures, and 1.5 million people have been displaced from their homes.
Russia, France, Germany and Ukraine are due to meet for peace talks on Wednesday in Minsk, but there is little hope that a comprehensive ceasefire will be agreed.
US president Barack Obama has refused to rule out the possibility of sending lethal aid to the rebels if diplomatic efforts fail, a move that could cause Russia to step up its own actions in eastern Ukraine.
Russia has consistently denied sending fighters and weapons across its borders to fight in the conflict.