Ukraine President Hails Sloviansk Recapture as Forces Hoist Flag in State Buildings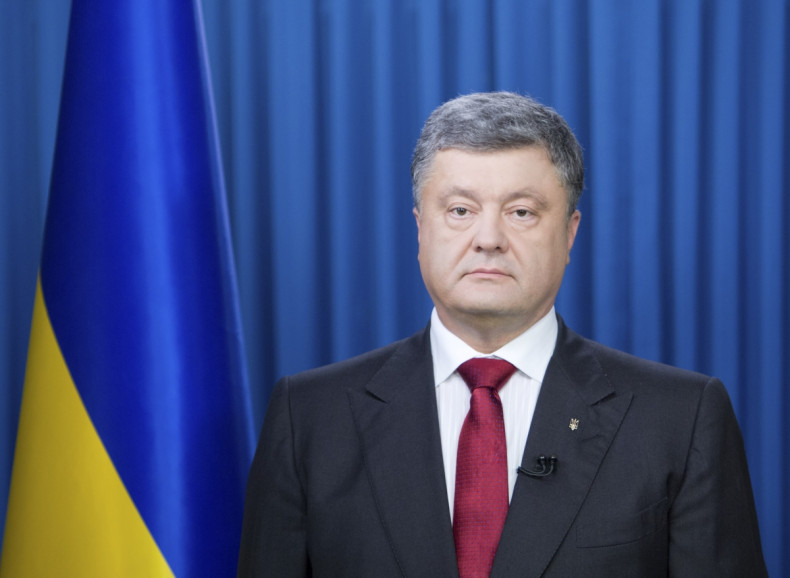 Ukraine's president Petro Poroshenko has hailed the Kiev forces who have recaptured the pro-Russian stronghold of Sloviansk as part of their latest reinforcement.
Extolling the latest development as being of 'huge symbolic importance', Poroshenko said the Kiev's advancement would continue against the pro-Russian separatists continue.
'This is not a complete victory yet, and it is not the time for fireworks displays. But the cleansing of Sloviansk from gangs who are armed to the teeth is of huge symbolic importance. This is the start of a turning point in the fight against the militants,' he said in his televised remarks.
Sloviansk has been a key flashpoint of the conflict between the rebels and the Ukrainian forces. Although important regions such as the capitals of Donetsk and Luhansk are still under the control of the rebels, the recapture of Sloviansk will be a vital gain for the Kiev administration.
'A significant number of militants have left Sloviansk... along the way, our battle groups are greeting them. They are suffering losses and surrendering,' said interior minister Arsen Avakov.
The press service of the Anti-Terrorist Operation, which is spearheading the offensive against rebels, said: 'We have also started the process of solving problem issues of receiving cash for payment of pensions, stipends and wages to the local population,' after claiming total control of Sloviansk.
Shortly after the armed separatists were flushed from the city, the Ukrainian forces hoisted their national flag atop the government buildings.
'Mr President, the Supreme Commander-in-Chief, your order to liberate Sloviansk from militants is executed. At that moment the national flag of Ukraine was raised by Ukrainian soldiers over Sloviansk city council building,' defence minister Valeriy Heletey said in a statement posted on the presidential website.