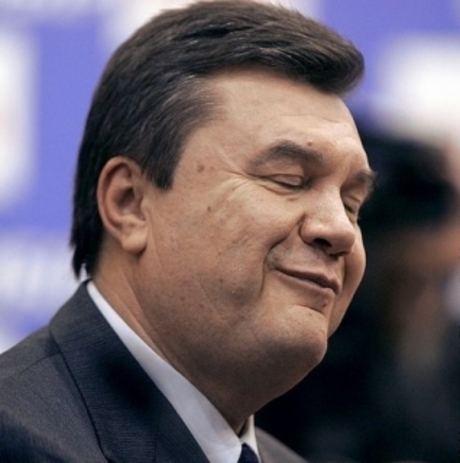 Ukraine's president Viktor Yanukovych is taking sick leave amid fears that the country's worst political crisis in years may turn into a civil war.
A statement from the presidential website reads: "The President is on sick leave. Acute respiratory disease accompanied by an elevated temperature".
It is still unclear for how long he might be on leave.
Yanukovych is facing increased pressure after two months of major protests aimed at demanding his resignation and early elections.
The parliament repealed anti-protest laws brought in in January that sparked violent clashes between protesters and police. President Yanukovych had pushed through legislation to curb protests and raised the threat of prison sentences for mass disorder.
Prime Minister Mykola Azarov offered his resignation in an attempt to end the protests gripping cities across the country.
However, the protesters say the moves are not sufficient. The parliament also offered an amnesty to some of those arrested in the two months of protests but at condition that demonstrators leave the buildings they occupy. The offer was quickly greeted with contempt by the opposition. More than 300 people were arrested during the protests, a move that the opposition regards as illegitimate.
"Is this a compromise, or are these political prisoners," said 30-year-old Artem Sharai, demonstrating on Kiev's central Independence Square, according to AP "We will seize new buildings, if the authorities don't really change the situation in the country."
The protests started in the capital Kiev after Yanukovych rejected a long-awaited agreement to deepen ties with the European Union. It quickly became a wider protest against corruption, heavy-handed police and dubious courts.