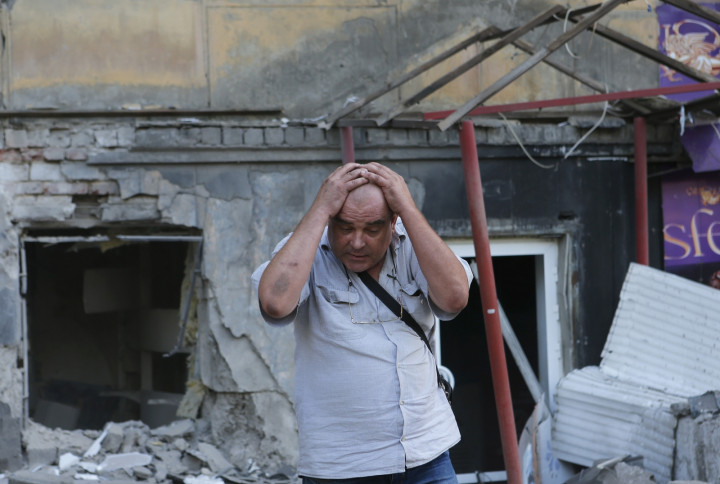 Ukraine has asked the International Monetary Fund (IMF) to combine the third and fourth tranches of its $17bn bailout so that they receive the money before the end of the year.
"We want to combine the third and fourth tranches. We expect that it will be about $2.2bn. And we expect to receive them by the end of the year," said Ukraine's Finance Minister Oleksandr Shlapak, as cited by Interfax news agency.
Ukraine expects to receive $1.4bn, the second instalment from the IMF, on August 29.
With a separatist rebellion raging in eastern Ukraine and political ties with Russia at their lowest point for years, the country's economy is sagging under the strain.
Kiev is likely to require additional funding to the $17bn package agreed with the IMF in April.
That package was calculated with the assumption that Ukraine's economy would contract by 5% in 2014, before rallying the following year.
The loss of Crimea alone, which Russia annexed in March after a widely disputed referendum, could cut Ukraine's gross domestic product by as much as 3.7%, according to Dragon Capital, a Ukrainian brokerage, as cited by the Financial Times.
The Washington-based fund did not introduce measures forcing Kiev to restructure its debts in return for access to finance, but analysts have since suggested that the initial reports on Ukraine's economy were too positive.
Recent data showed that Ukraine's economy had already contracted by 5% year-on-year in the first six months of 2014.
The IMF has since updated its Ukraine forecast to suggest a contraction of 6.5% for 2014 would be reasonable, but analysts have predicted the figure could reach the high single-digits for the year.