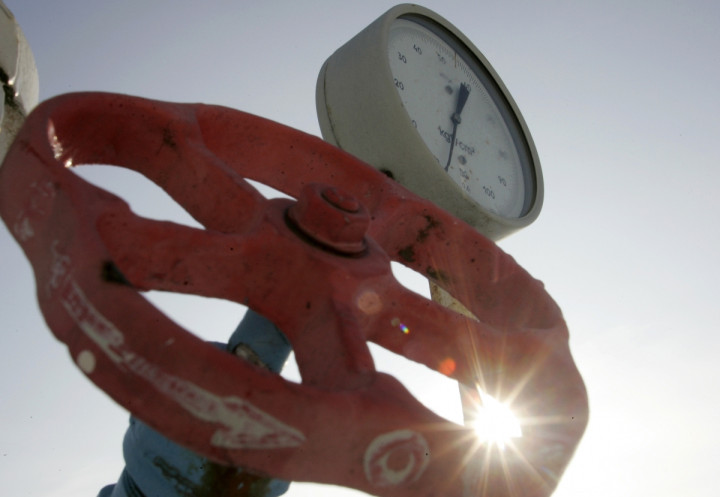 Ukraine has proposed a short-term compromise over the price it pays for Russian gas and criticised Russia's Gazprom for being inflexible in its negotiating strategy.
Kiev has been embroiled in a gas dispute with Moscow after Gazprom nearly doubled the price it charges Ukraine, after the annexation of Crimea.
When Kiev refused to pay the inflated price, Gazprom shut off its deliveries to Ukraine, meaning that Kiev is effectively relying on gas already in storage and the potential to reverse gas supplies from European countries.
Ukraine's Energy Minister Yuri Prodan has said around 16 billion cubic metres (bcm) of gas would be reversed to Kiev from Slovakia, Poland and Hungary this year. That would meet around half of the country's gas import needs for 2014.
Ukraine's government has also said that consumption would fall from the 50 bcm used in 2013.
Ukraine is hoping to reach a temporary compromise on the gas price, pending the outcome of a lawsuit it has filed against Russia's state-controlled Gas producer.
"We are ready to talk about some kind of reasonable compromise gas price until the situation is resolved (by the court)... but Gazprom is not taking part in the negotiation process," Prodan said, as quoted by Reuters news agency. "There is no compromise yet from the Gazprom side."
While Ukraine has taken precautionary steps to prepare for a gas supply shortfall, it is still 5 bcm short of its minimum need from October to March, Prodan said.
"We're getting ready for a difficult winter," he said.
Ukraine has previously proposed paying $326 per 1,000 cubic metres of gas for 18 months, while the two parties negotiate a long-term settlement, but Prodan did not say whether this offer had been revived.
Meanwhile, Prodan said Russia has accused Kiev of violating its role as a gas transporter to Europe, suggesting it could be a pretext to cutting off supplies via Ukraine to the EU.
Around a third of the European Union's gas travels from Russia via Ukraine's gas pipelines.
"We received from Russia a draft act on rendering of transit of services for July 2014, in which Russia is trying to interpret a technical imbalance – 0.03% - as an above contract gas supply," said Prodan, as quoted by Interfax news agency.
Prodan said a technical balance appears every day, as the gas takes 32 hours to travel from eastern Ukraine to its western border.
Russia last cut off gas supplies to Ukraine and some EU countries in 2009, accusing Kiev of siphoning off gas from the transit pipelines.