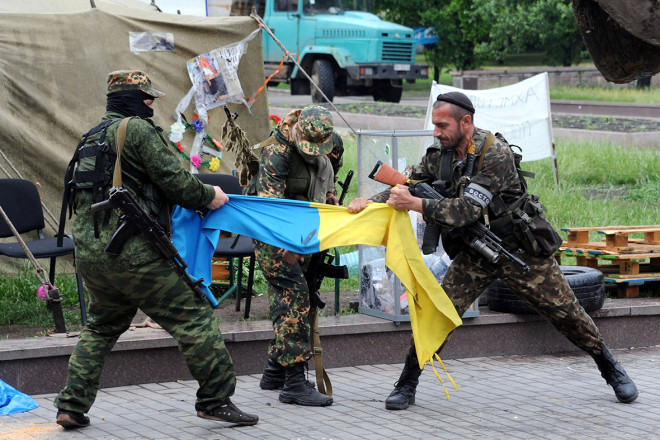 Russia and Ukraine are set to continue gas talks, according to Russian energy giant Gazprom.
"Talks went for a long time yesterday... There is an understanding on how to move forward – this is very important," Sergei Kupriyanov told reporters.
He added that he hoped the two sides would reach a mutually beneficial agreement, as Gazprom demands that Ukraine pay off a $1.45bn debt for gas deliveries in November and December 2013.
Ukraine and Kiev have met for talks mediated by the European Commission. After six hours of negotiations, the European Union's Energy Commissioner said the chief executives from Russia's Gazprom and Ukraine's Naftogaz had agreed to consider a plan to prevent price disputes recurring during the European winter.
Ukraine and Russia have twice been involved in price disputes over gas that resulted in Moscow cutting off gas supplies to Kiev. The so-called 'gas wars' in 2006 and 2009 led to supply shortages in some European countries.
The European Union relies on Russia for around a third of its gas needs, half of which arrives via Ukrainian pipelines.
The latest gas dispute escalated when Ukraine's former pro-Russian president was ousted in February and replaced by a pro-European government in Kiev. Russia's state-controlled energy company Gazprom nearly doubled what it charges Ukraine for gas, hiking the price to $485 per 1,000 cubic metres.