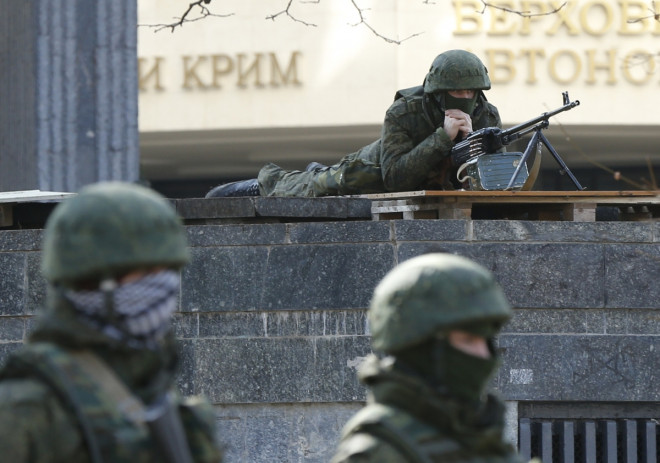 Authorities in Crimea have said they are bringing forward a referendum to decide whether the Russian-dominated region will continue to be part of Ukraine or secede.
The semi-autonomous region will hold the referendum on 30 March instead of in May, as previously planned.
"The situation has prompted us to decide to bring to an earlier date the referendum on the status of the Autonomous Republic of Crimea. The referendum has now been set for 30 March," said the newly appointed pro-Russian prime minister of Crimea Sergey Aksenov.
The latest decision follows scenes of chaos in the Ukrainian peninsula of Crimea as reports indicated an increasing number of Russian troops and military operation.
Ukraine's interim officials have criticised Russia's moves, but Moscow has said that armed pro-Ukraine activists attempted to seize the interior ministry building in Crimea.
The Russian foreign ministry said in a statement: "Unidentified armed men sent from Kiev attempted to seize the building of the Interior Ministry of the Autonomous Republic of Crimea in the early hours of 1 March. The treacherous provocation resulted in casualties. Self-defence units' resolute actions helped avert the attempt to seize the Interior Ministry building. These events confirm the desire of well-known political circles in Kiev to destabilise the situation on the peninsula."
The statement added: "We are calling on those who issue such orders from Kiev to exercise restraint. We view the attempts to further escalate the already tense situation in Crimea as extremely irresponsible."
Although there has been no independent confirmation of the siege so far, Russia has stated it will heed requests for help from Crimean authorities.