Ukraine Zaporizhia Synagogue Firebombed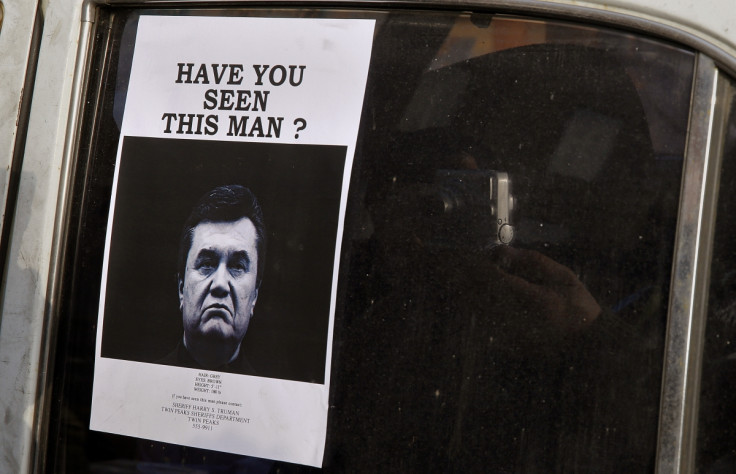 A synagogue in Eastern Ukraine has been firebombed in the wake of mass protests that toppled President Viktor Yanukovich.
Giymat Rosa Synagogue in Zaporizhia, located 250 miles southeast of the capital, Kiev, was attacked by unknown individuals, Timenews.in.ua news site reported.
No one was injured, local authorities said. The Synagogue that opened in 2012 reported minor damages. Photos published by the website showed traces of a fire on the facade a balcony.
Security forces reportedly found pieces of a glass bottle probably used as a Molotov cocktail at the scene. Police said they were searching for suspects.
The attack plays into the hands of Yanukovich's rhetoric that Ukraine's revolutionary movement is made up of Nazis and extremists.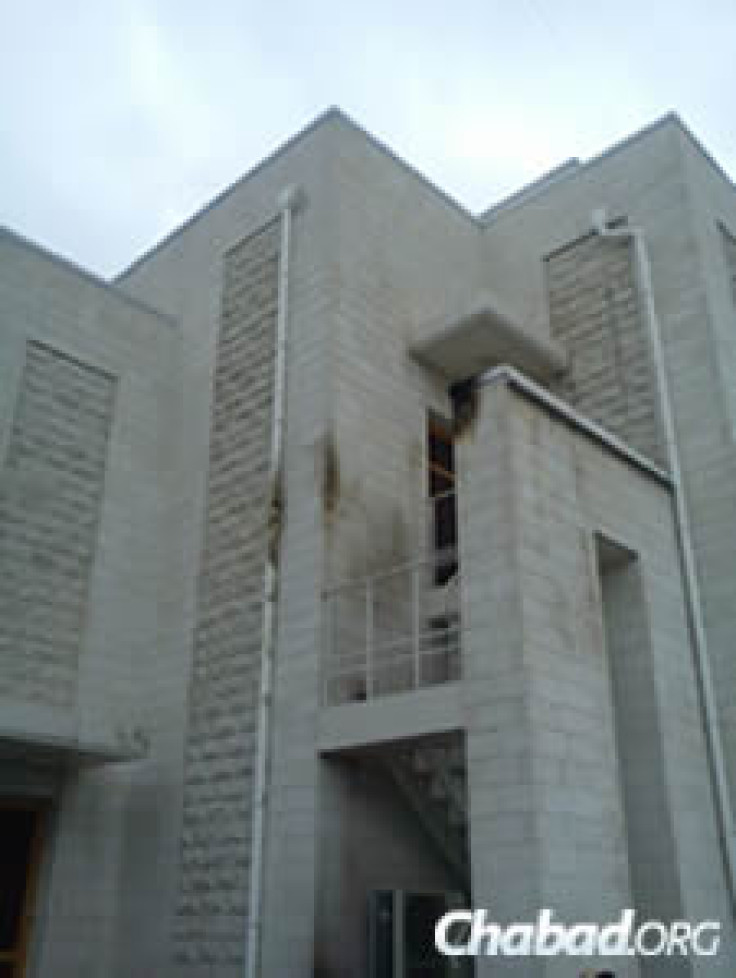 Traces of a fire are seen on the facade of a balcony of the Giymat Rosa Synagogue in Zaporizhia
Courtesy of Chabad.org
It came days after a Kiev Rabbi urged Jews to leave the country fearing they could become victims of the post-revolution chaos.
"I told my congregation to leave the city centre or the city all together and if possible the country too," Rabbi Moshe Reuven Azman told Maariv newspaper.
"There are constant warnings concerning intentions to attack Jewish institutions."
One of the three main political parties that led the three-month-long protests which ousted Yanukovich, the ultra-nationalist Svoboda – Freedom – party, has been accused of anti-Semitism in the past.
Ukraine is home to several hundreds of thousands Jews; many are reported to have actively supported the revolution.
Meanwhile Ukraine's interim government issued an arrest warrant for Yanukovich for "mass murder of peaceful civilians".
The fugitive president was last seen in Crimea and his current whereabouts are unknown.
© Copyright IBTimes 2023. All rights reserved.