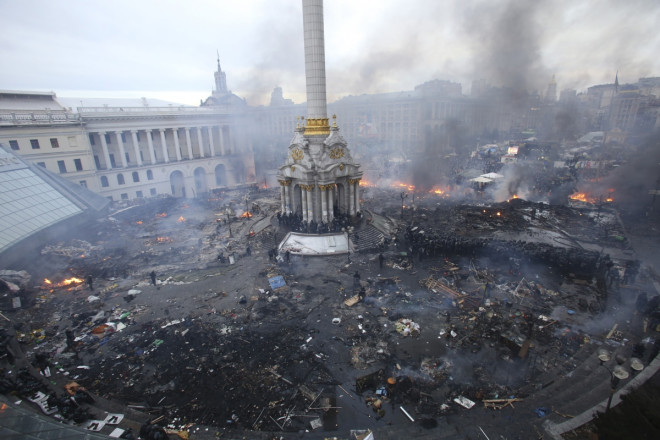 The Independence Square in Kiev, the central square in strife-torn Ukrainian capital, has been the main stage of the months-long anti-government protests in the country.
The current crisis in Ukraine began with peaceful protests at the Square, also called Maidan Nezalezhnosti or simply Maidan, after President Viktor Yanukovych's government backtracked from a trade treaty with the European Union.
The protests, however, took a violent turn on 18 February, claiming over two dozen lives.
The violent night of clashes between anti-government protesters and security forces in central Kiev turned the Independence Square into a scene of smoke, fire, bloodshed and large-scale damage.
A panoramic photo of the Independence Square taken on 8 December by AirPano, a not-for-profit organisation of Russian photographers, shows how the Square had the most peaceful protest camp for weeks.
The only smoke which hung over Independence Square in the Ukrainian capital was sweet-smelling wood smoke, AirPano, which is the largest resource for aerial panorama shots in the world, said on its website.
However, after Tuesday's clashes, the Square was filled with smoke from gunshots and fire.
A combination of before and after photos below shows the extent of damage at the Independence Square (Bottom), which used to be the spot for festivities like Christmas and New Year celebrations (Top).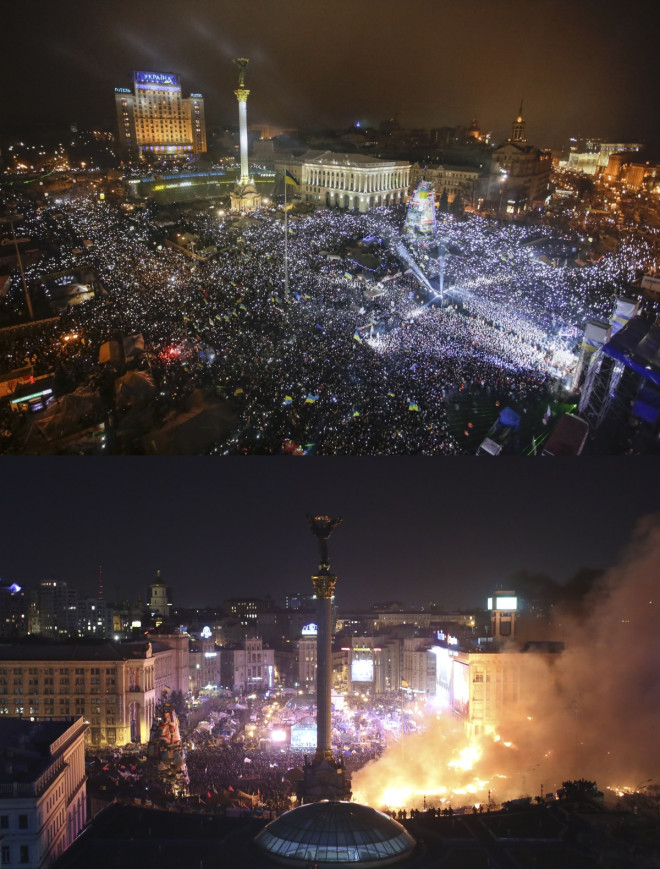 Another photo shows stark difference between a well-lit New Year night (Top) and camp protest night at the Square.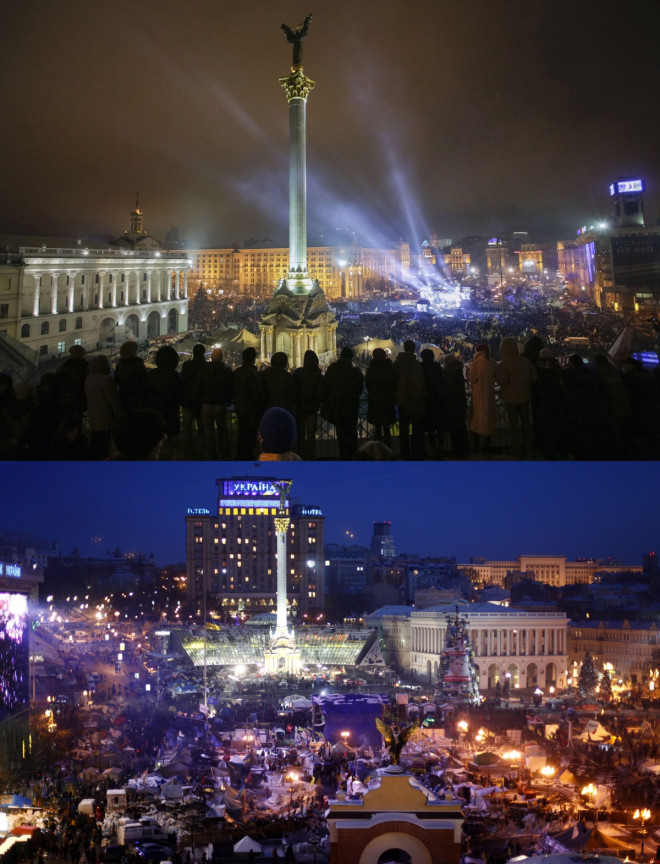 This one depicts the extent of damage to the monuments at the Square due to the clash.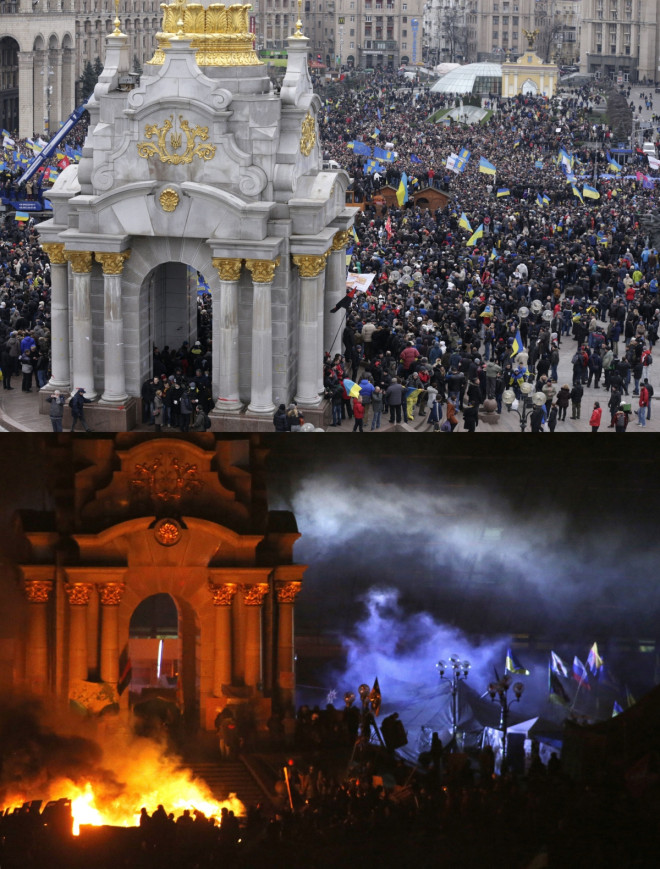 Smoke rises above burning barricades at Independence Square where pro-European integration supporters marched peacefully, in this before and after photos.