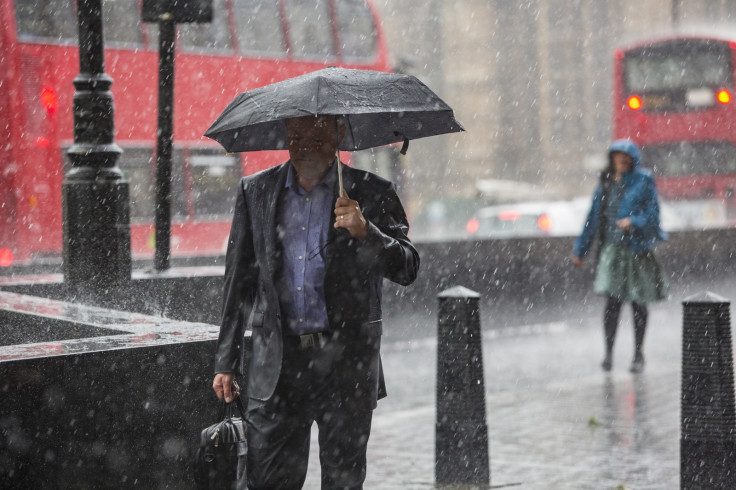 A woman and her six-year-old son who died after getting into difficulty in the sea in Aberdeen, Scotland, have been identified. Lucas Walker was playing on the beach when he was swept out to sea. Her mother Julie Walker, 37, tried to save him.
The two were spotted by a mother and her two children, who were playing Pokemon Go near the Aberdeen beach. The woman immediately alerted the police, but the mother and son died at the hospital following a failed rescued operation.
It is believed Lucas' brother Samuel,13, a 25-year-old woman and a 28-year-old man were also rescued and are still being treated in hospital.
The deaths occurred as the Met Office issued severe weather warnings for winds on Saturday, 20 August.
Scotland's First Minister Nicola Sturgeon paid tribute to the woman and her child. "Tragic, heartbreaking news. My thoughts are with all those involved," she said.
Chief superintendent Campbell Thomson said: "It is clear heroic attempts were made to save Julie and Lucas by both on and off-duty police officers, emergency service personnel and members of the public, facing treacherous sea conditions and high winds during their rescue bid. Their brave efforts cannot be overstated.
"I'd like to pay special tribute to Lucas's brother Samuel, who very bravely entered the water in an attempt to rescue his mother and brother," he continued.
Earlier this week, a windsurfer in his 60s also died off the coast of Essex and another man drowned in Newquay, Cornwall.
Although thunderstorms and flooding have battered parts of England, the adverse weather conditions are expected to end as the Met Office has predicted that temperatures will rise again on 23 August with highs of 26C.
The Met Office said: "Temperatures will probably become very warm in the south, but will be closer to average in the north-west. Through Wednesday, Thursday and Friday, the fine weather will most likely spread north, but to a certain extent, as north-western parts may continue to see rain or showers."