A militant group in Nigeria's oil-rich Niger Delta area has declared a ceasefire months after oil pipeline attacks blamed on the group reduced oil production in the country.
The Niger Delta Avengers (NDA) said they would support negotiations with teams affiliated to Chief Papa Edwin Kiagbodo Clark, Niger Delta elders and "genuine stakeholders".
"We are going to continue the observation of our unannounced cessation of hostilities in the Niger Delta against all interest of the multinational oil corporations," the group said in a statement on its website.
"But we will continuously adopt our asymmetric warfare during this period if, the Nigerian government and the ruling political APC continues to use security agencies/agents, formations and politicians to arrest, intimidate, invade and harass innocent citizens, suspected NDA members and invade especially Ijaw communities." The Ijaw are indigenous peoples who live in the forest regions of the Niger Delta's Bayelsa, Delta, and Rivers areas.
Earlier this year, the Nigerian government deployed security forces in the Delta as attacks blamed on the NDA, the latest group to attack Nigeria due to perceived marginalisation in the area, have brought the country's oil production to a 30-year low.
NDA does not attack people directly, but targets oil and gas facilities across the area. However, security analysts have warned that a recent military operation launched against NDA could spark retaliatory attacks against members of security forces and civilians.
Following repeated attacks that have undermined the economy of Nigeria, Africa's largest oil producer, the government claimed it had entered into negotiations with NDA, something the militants denied.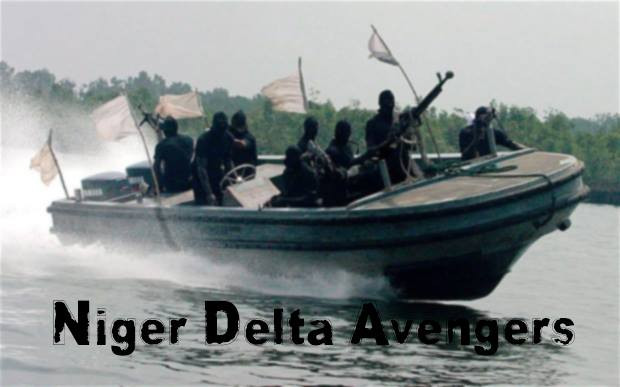 Shortly after President Muhammadu Buhari confirmed talks were taking place in July, NDA accused him of spreading false claims and claimed responsibility for an attack at a gas pipeline in Akwa Ibom state.
NDA has also denied claims that the federal government had reached a 30-day truce with militants. The group urged Buhari to visit the country's south-east to witness the scale of damage caused by years of oil spills.
Birth of militants in Niger Delta
Militant groups in the oil-rich Niger Delta region took hold in the early 2000s following the deterioration of living conditions blamed on the increase of oil-related activities by foreign exploration corporations. Tensions flared up in the local communities as some ethnic groups felt they were being exploited and did not benefit from the crude oil on their land.
The repeated oil spills that considerably damaged the environment and affected people's health further deepened the communities' frustrations. After being elected in 2015, Buhari extended a 2009 amnesty granted to 30,000 former militants in the area.