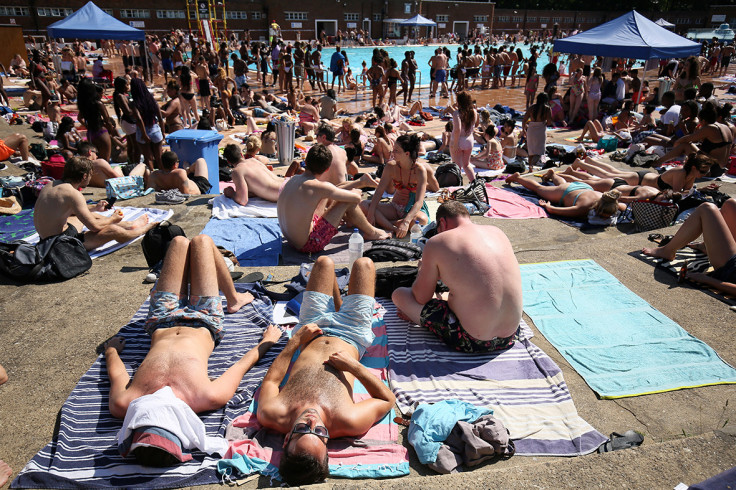 One day after forecasters issued warnings for the upcoming stormy weather, they have returned with good news for the week ahead. Temperatures are expected to rise again in the UK, with highs of 28C expected in London and the south by mid-week.
Although next week starts off on the colder and cloudier side, with highs of only 22C, the Met Office has predicted that temperatures will shoot up on 23 August with highs of 26C. The rest of the week brings heatwave conditions for the south of the country, with sunshine and highs of 27-28C.
The Met Office said: "Temperatures will probably become very warm in the south, but will be closer to average in the north-west. Through Wednesday, Thursday and Friday, the fine weather will most likely spread north, but to a certain extend, as northwestern parts may continue to see rain or showers."
However, the sunshine is not expected to last long for those in the south either. As we approach the following weekend, temperatures are expected to become closer to average and forecasters have noted that there is a risk of thunderstorms in the south as the warm spell ends.
Before the period of high temperatures and dry weather, the Met Office has issued severe weather warnings for wind on 20 August. England and Wales are expected to be the worst hit, with gusts of wind of up to 50mph.
Along with the strong winds, forecasters have also predicted blustery showers. Britons looking to head to the beach over the excitement of the warm weather earlier this week have been warned about rough seas.
A chief forecaster for the Met Office said: "Strong winds and large waves will coincide with a period of spring tides this weekend. This is expected to lead to some localised instances of spray and wave over-topping of flood defences around the coasts of south-west England and Wales."
The worst of the stormy weather is expected to hit on 20 August afternoon, particularly in inland areas. Weather experts have warned that there is the possibility of disruption to transport.