The Conservatives will still press ahead with their Brexit plans, including splitting from the EU's single-market and seeking a bespoke customs deal, despite failing to secure a majority at the general election, David Davis has said.
"The reason for leaving the single-market is because we want to take back control of our borders," the Brexit Secretary told BBC Radio 4's Today programme on Monday 12 June.
Davis, who admitted that he wanted Theresa May to call the snap election, stressed that the pro-EU Liberal Democrats and SNP had "set backs" at the election, with both parties seeing their share of the popular vote drop compared to 2015.
"We have been given an instruction by the people and we are going to carry out. That may mean that some elements of the manifesto may be pruned away," he said.
The senior Tory also revealed that that the UK government, who are currently in alliance talks with the Democratic Unionist Party (DUP), have analysed a "no deal" scenario. Such a scenario could see Britain forced to trade with the 27 other EU nations on default World Trade Organisation (WTO) tariffs.
"We have worked up that alternative in detail," Davis said. "In government, if you are responsible, you have to work up every contingency. If you go into a negotiation without the ability to walk away, then you will have a poor outcome to that negotiation."
His comments come after Owen Paterson, the former Conservative minister, told IBTimes UK that the EU would be "unwise" to ignore the fact that pro-Brexit parties won around 85% of the vote at the election.
"All these excitable people going on the TV better wake up to the fact that [Brexit] has to be delivered," he said. "If it's not delivered, there will be the most terrible damage to integrity to the political establishment."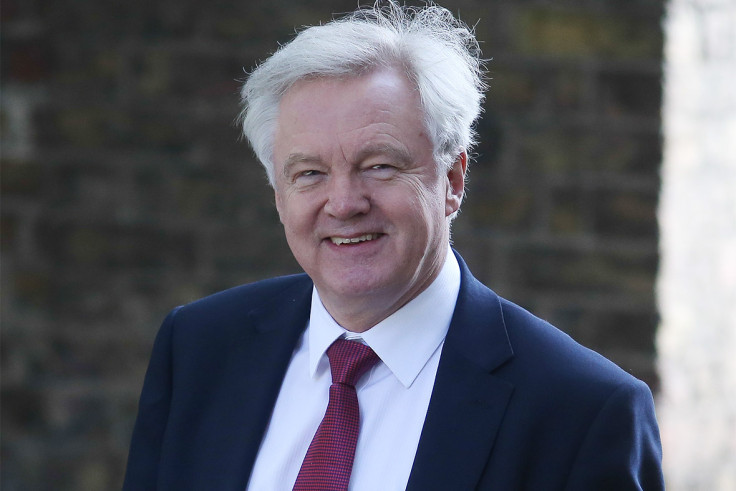 Labour's Shadow Chancellor John McDonnell has also committed his party to splitting from the EU's single market. "I think people will interpret membership of the single-market as not respecting [the result of] that referendum," McDonnell told ITV's political editor Robert Peston.
"However, what we are saying very, very clearly...the contrast in this general election was here we had a Conservative Party going for a race to the bottom Brexit and undermining our economy."
But Scottish Conservative leader Ruth Davidson, who helped the Tories win 13 extra seats north of the border, has urged May to "look again" at her Brexit plans.
"I think what's really clear is that the Conservative party, having failed to win a majority, now needs to work with others," she told BBC Scotland. "And that means we can look again at what it is we hope to achieve as we leave the European Union – and I want to be involved in those discussions."
The two-year-long divorce talks between the UK and EU are due to start next week.